Plenty of hiragana, katakana and kanji quizzes!

Kanji Quiz
Category: Kana-Kanji Quiz
Level: Beginner Intermediate Advanced
Recommended points
---
There is a kanji writing quiz.
It is useful for those studying using James Heisig's "Remembering the Kanji" book.
---
What can you do?
---
You can look up kanji.
There are kanji and kana quizzes.
---
How to...
---
This is the menu.
In 'Quiz Mode' you can take quizzes on kanji and kana, and with 'Search' you can look up kanji characters.
---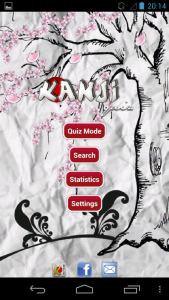 ---
Let's try looking up a kanji.
---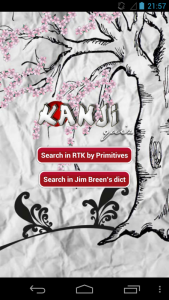 ---
With the 'Search in RTK by Primitives' feature you input the kanji components in English.
This is a convenient feature in cases where you have a clue of sorts - for example, you might have forgotten the radical but you remember the meaning was "sun".
---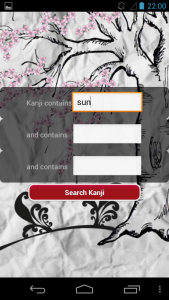 ---
Search using the word "sun" and these are the results.
---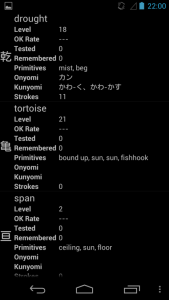 ---
Search using Jim Breen's dictionary
---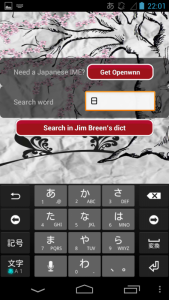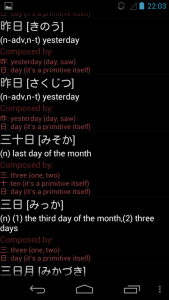 ---
You can also set the items you want to display in the dictionary.
---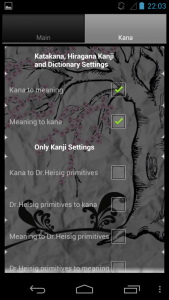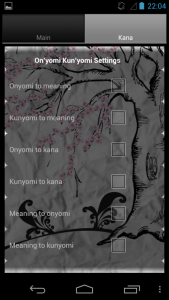 ---
Next, let's take a look at the quizzes. With the kana quiz you can choose to do a quiz for each line.
---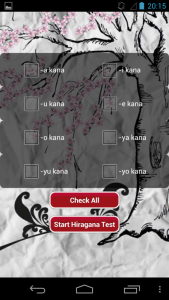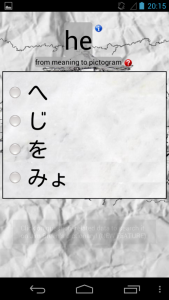 ---
This is the kanji quiz. In this version you select the meaning.
---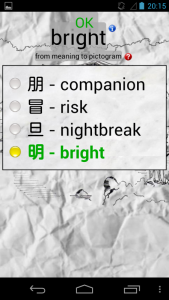 ---
This is the kanji writing quiz.
---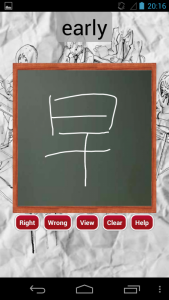 ---
Click on 'View' to show the answer.
---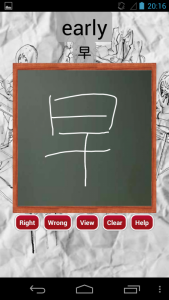 ---
There are various quizzes like this to help you study kanji, including those where you choose or write the kanji from the meaning, and those where you choose the correct meaning when given the kanji.
The quiz results are displayed at the end.
---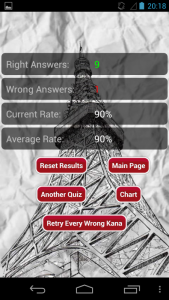 ---
You can change the settings for the number of questions in each quiz, the number of answer choices you are given or the level of difficulty.
---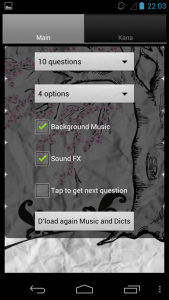 More information about this app.
App. name

Kanji Quiz

Languages

English

Category

Education

Developer

DBTecno

Price

Free

Size

1.4M

Version

1.13.4

Requires

2.1 or later

Kanji Quiz
Free(2013.04.10)