Useful to know: Japan's business-card manners
In Japan, as in any other country in the world, there are many rules of etiquette with which one must familiarise oneself.
In this article we'll look at a custom that every businessman and woman needs to get to grips with - exchanging business cards.
---
On the Nippon VoiceBlog website (Introduction article) you'll find an article called "Business card".
First of all, try reading this "Business card" article whilst listening to the accompanying audio track.
---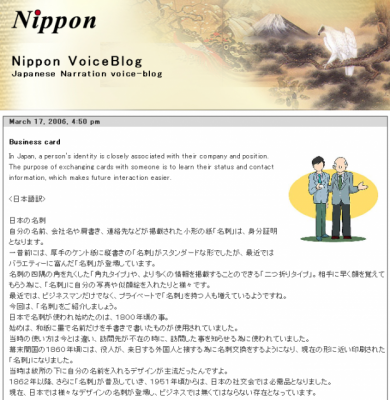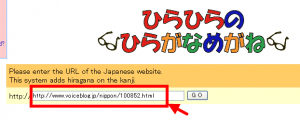 If you find that you need furigana for the kanji, try reading the article using Hiragana Megane, which allows you to attach display furigana Ruby for the kanji in text.
The introduction article for Hiragana Megane is here.
---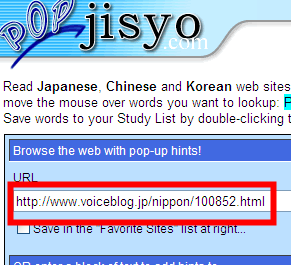 If it's not just the readings of words that you want to know as you read, but also the meanings, then try going through the article using POPjisyo.
Our introduction article for POPjisyo can be found here.
---
Super-advanced learners might like to try listening to the article as a voice-blog first, before reading the written version.
---
In addition to this website, you can find plenty more sites that look at business card etiquette, not just aimed at learners but at native Japanese speakers too.

Here are a few more examples.
---
---
In 'First-meeting Greetings', found in the 'Let's try' corner you can watch a video on how to exchange business cards, read an explanation and try making your own original business card.
---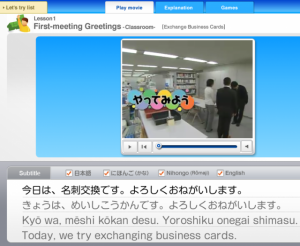 Go to 'Play movie' and you can watch a short movie showing what a typical business card exchange looks like and some people practising how to do it.
You can check the accompanying script in kanji/kana, romaji or in English.
---
In 'Explanation' you can read about how you should pass the card to your partner.
---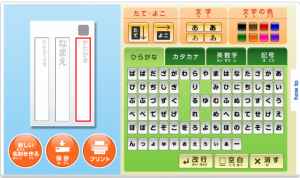 In the 'Games' section you can make your own business card and print it out.
---
Speed 名刺館 ハンコヤドットコム 名刺交換マナー
(Speed Business Cards at Hankoya.com, "Business Card Manners")
---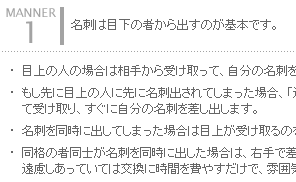 This site introduces the standard rules of etiquette for exchanging business cards.
The key point here is that simple, easy-to-understand explanations are provided.
As before, if there are some kanji you find difficult to read, please make use of the online tools mentioned above as you read.
(These contents are part of Speed 名刺館 [Speed Business Cards].)
---
オフィスで働くあなたのための おさらいビジネスマナー
(Reviewing business etiquette for those who work in an office)
---
As this site includes illustrations alongside commentary on how to exchange business cards it's easy to understand, even if you can't read all the Japanese.
(These contents are part of FUJITSUファミリ会東海支部 [FUJITSU Family Association, Toukai Branch].)
Last update 2013.02.25
Search