Nippon VoiceBlog
http://www.voiceblog.jp/nippon/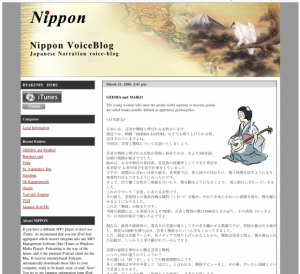 This site provides information about Japanese traditions, culture and so on in the form of a "Voice Blog" (a blog with sound).
Using an iPod/mp3 player you can listen to Japanese and practise anytime, anywhere.
You can see scripts for the audio on the site. These make for good reading practice.
You can find out some cultural information closely related to daily life, such as「osechi」(food eaten at New Years),「oosouji」(a big spring clean) and so on.
---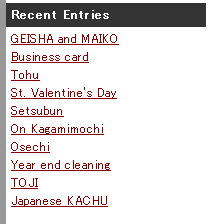 ---
In the "e! Kore" section there are some articles which use this site. One is called Listen and learn/read and learn about Japan: Nippon VoiceBlog and looks at study methods for advanced students. One is called Useful to know: Japan's business-card manners and is about the Japanese businessman's common sense.
---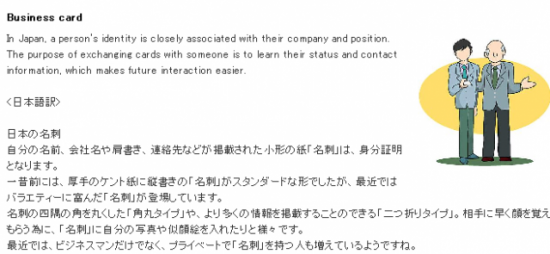 Last update 2010.04.20
Search