Kanji-Fandom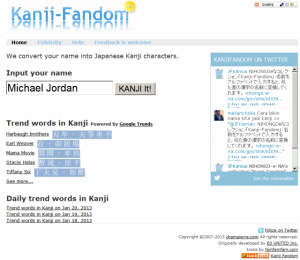 Enter your name using the Roman alphabet and this site will convert it into kanji that have a similar pronunciation.
Input a name using the alphabet and you'll be shown loads of examples of name in kanji form that have a similar sound.
Roll the mouse over each kanji to be shown its meaning.
You can choose the pattern of kanji combinations.
The converter reads the name given according to standard English-style pronunciation, then selects kanji to match this.
---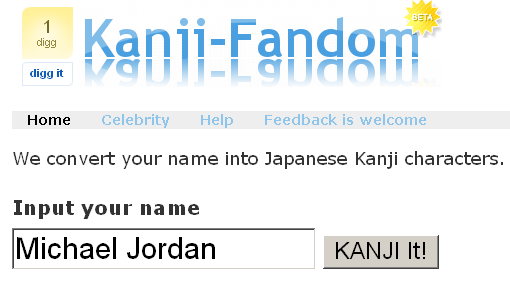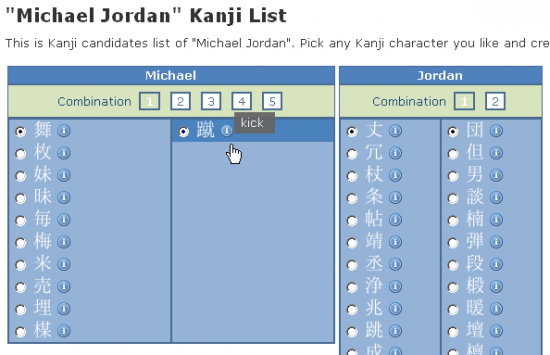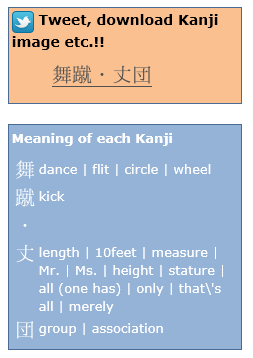 Last update 2010.04.01
Search