The Reading Tutor Web Dictionary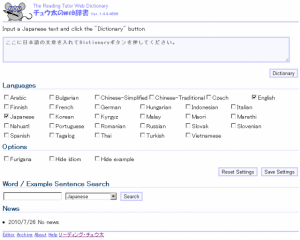 This is a multilingual online Japanese dictionary. Input some text and you can look up the words used within it. This is a sister website of Reading Tutor (Introduction article), a reading support system for learners of Japanese.
Words from the text you enter are automatically linked to a dictionary.
For Indonesian, Tagalog, English, Chinese (simplified and traditional), French, Korean, Romanian and Spanish, you can use the site as a mini dictionary.
---
How to...
---
Enter the text you wish to read,
then choose the word you want to look up in the dictionary.
As an example, we'll try choosing Japanese, English and Vietnamese.
---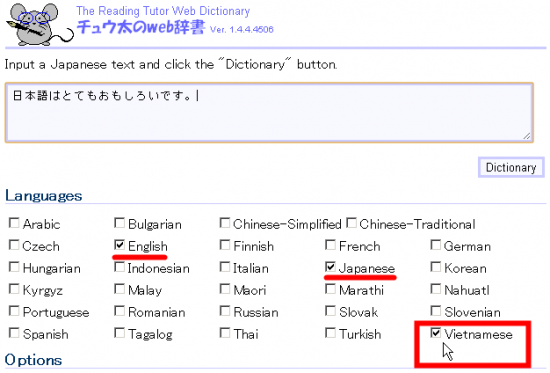 ---
Select 'Furigana' from the Options
and furigana will be added to the kanji in your inputted text.
---

---
Click on words from the text and the meaning
and example sentences will be displayed on the right.
---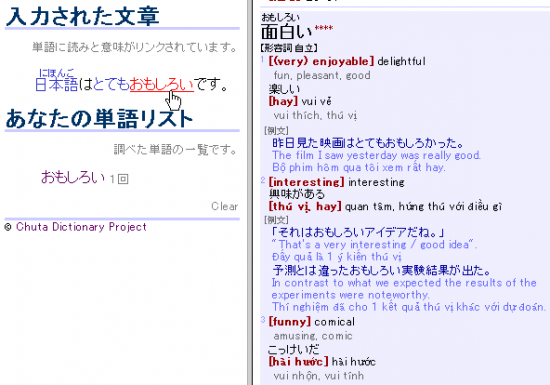 Last update 2011.05.23
Search