An app for learners who want to memorise more kanji and vocabulary!
Japanese JLPT N5 (Vocabulary & Kanji Flashcards)
Category: Kana-Kanji Vocabulary
Level: Beginner
Recommended points
Essential kanji and vocabulary for beginners are covered. (103 kanji, 659 words)
You can study using flashcards.
What can you do?
You can manage your own study.
You can study kanji characters and kanji vocabulary together.
How to...
---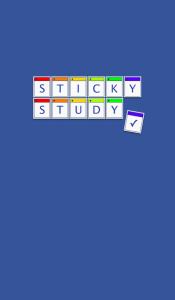 ---
This is the vocabulary list at a glance. If you tap on 'Flip' at the top of the screen you can check using the flip-style reference chart shown in the image below.
Tap the file icon at the upper left-hand corner to switch between vocabulary and kanji.
---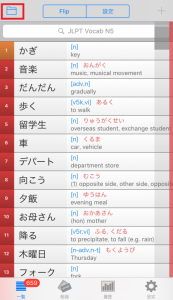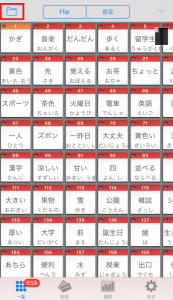 ---
Tap on the '勉強' (study) icon at the bottom of the screen, then tap on the '開始'(start) icon at the top right and the vocabulary flashcards will appear. You can sort these into those that you know already and those that you think you should study again.
You can also tap the singular kanji on the vocabulary card to see kanji information.
Check vocabulary and meanings, plus what each individual kanji means, and if you feel you know that kanji, tap on the check mark.
---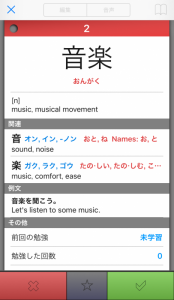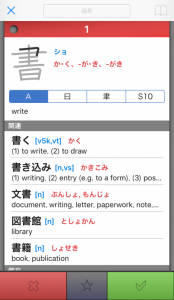 ---
The number at the bottom of the screen shows you how many cards you have studied from the whole set.
What you're beginning to learn and what you've already mastered are all color coded from red to green so you can easily see the number of things you need to study.
When you want to study by color group, tap "settings" on the list screen.
---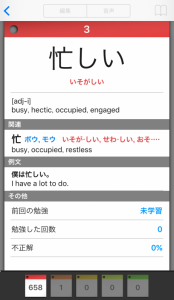 ---
You can also use the "settings" icon at the bottom right-hand corner to set "pass = -1" or to turn auto random display on or off.
---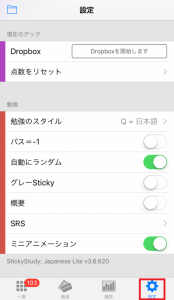 ---
You can see straight away how your studies are progressing, so it's pretty convenient!
More information about this app.
App. name

Japanese JLPT N5 (Vocabulary & Kanji Flashcards)

Languages

English,French,Japanese

Category

Education

Developer

StickyStudy

Price

Free

Size

90.3MB

Version

3.6

Requires

Requires iOS 8.0 or later. Compatible with iPhone, iPad and iPod touch.
Japanese JLPT N5 (Vocabulary & Kanji Flashcards)
Free(2013.11.11)