A fun way to practice reading Hiragana, with cute cat illustrations and games!

Hiragana Game - Learn and Practice Japanese
Level: Beginner
Can-do
---
Enjoy cute drawings and games while you check your hiragana reading.
If you think you've learned the reading, you can check right away to make sure.
---
How to...
---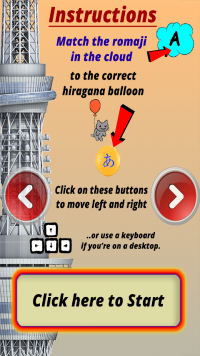 ---
Start the game by tapping "Click here to start" at the top (or set position) of the screen.
There is no need to make specific settings like game speed or certain hiragana lines.
The romaji reading will appear at the upper part of the screen.
Move the cats with balloons attached to them with the left or right arrows and adjust them to meet the hiragana balloons that come up from below.
The object is to climb the Tokyo Sky Tree.
---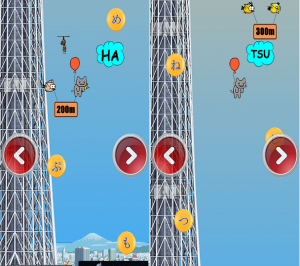 ---
If you don't choose the correct hiragana or you touch the wrong hiragana balloon by accident, too bad, it's end of game.
---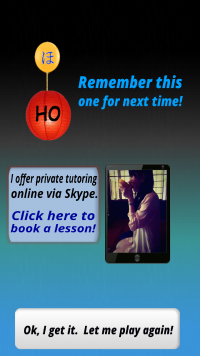 ---
Also, if you can't choose the correct hiragana balloon by the third time it passes by, the game is over.
The second time you miss it, the clouds become dark and it starts to rain.
---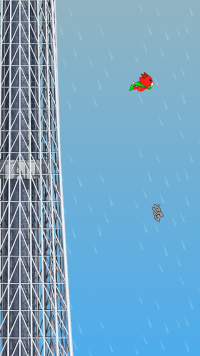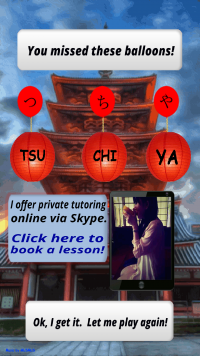 ---
The higher you go, the faster the balloons come up and the number increases too, making it a bit more challenging.
You've finished the game when you've reached the top of the Tokyo Sky Tree.
---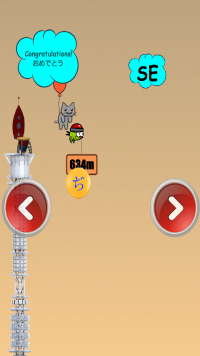 ---
After that, a rocket is launched, taking you to katakana.
(There is a fee for the katakana app.)
---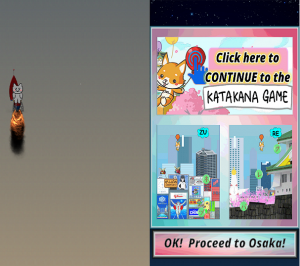 ---
The game is simple and the illustrations are cute. The backdrop changes too, so you can stay interested and have fun checking your hiragana reading.
More information about this app.
App. name

Hiragana Game - Learn and Practice Japanese

Languages

English

Category

game

Developer

Japanese MEOW

Price

Free

Size

29M

Version

1.1.1

Requires

4.0 or higher

Hiragana Game - Learn and Practice Japanese
Free(2019.12.27)