Let's read some blogs!
Have you ever read a blog written by a native Japanese speaker?

---
Making good use of blogs is a sure-fire way to boost your Japanese level.
By reading new sentences every day, even if only just a few, you can enhance your vocabulary and your reading ability too.
Also, you can familiarise yourself with a natural style of Japanese.
---
However, often when learners actually try looking at a blog written by a Japanese person, they are overwhelmed when they find there are lots of kanji they can't read, and lots of expressions they don't understand, meaning that to continue reading every day seems like an uphill struggle!
---
With that in mind, here we'll introduce some blogs written especially for Japanese learners.
These are written using carefully chosen phrases and expressions that Japanese learners won't find too much of a stumbling block.

So why not learn how to use natural words and expressions in Japanese as you enjoy reading blogs on different subjects.
---
---
This is a blog posted on AJALT Online Japanese (Introduction article).
You can read 3 separate blogs: 'Rosa's blog', 'Rosa's daily life' and 'Rosa's tabi blog'.
'Rosa's blog' has the same contents as those written in the workbook for Japanese language-learning resource "Japanese for Busy People 2".
'Rosa's daily life' is centred around life in Japan and Japanese culture.
'Rosa's tabi blog' has various regions introduced by Japanese people encountered in her travels.
---
Since you can also listen to audio here, you can practise your Japanese listening too.
Add a comment on the blog and you can get a reply from Rosa!
---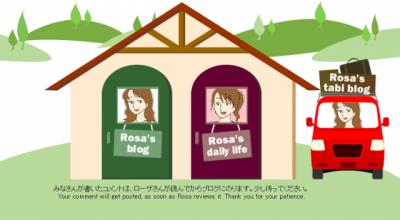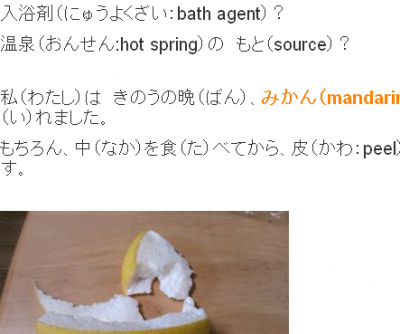 ---
---
This is one part of the Hiragana Times (Introduction article). It's updated almost every day.
The topics chosen are the kinds of things Japanese learners might be interested in.
Blog entries are written in four patterns - English, hiragana/katakana only, a mixture of kana and kanji and Romaji.
---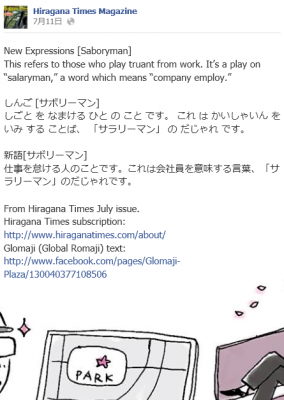 Last update 2018.09.14
Search