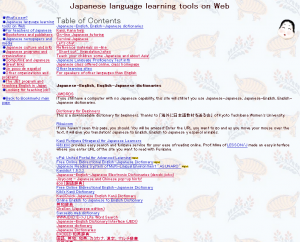 This collection of various links for learning Japanese is packed full of information. The links are split into 12 categories.
More than 400 websites and tools are introduced.
The categories are: Dictionaries, Kanji/Kana help, On-line tutoring, Survival Japanese, Chat, On-line reference materials , Translation sites, Teach your children some Japanese and about Asia, Info on the Japanese Language Proficiency Test, Japanese classes offered online, Other learning sites and Sites for speakers of languages other than English.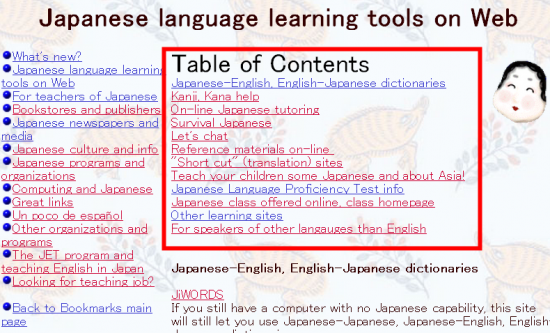 These contents are part of Keiko Schneider's Bookmarks.