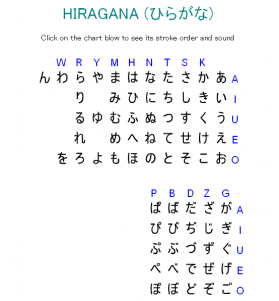 This is a site where you can study hiragana. You can listen to audio and find out how to write the characters. Also, some animations are provided to help you remember how to pronounce the voiceless sounds.
Choose a hiragana character from the list and you can listen to how it's pronounced and see animations showing you how to write and remember the character.
The animations are cute.
If you want to practise the characters, go back to the Genki-Online Self-study Room (Introduction article) where you can find listening comprehension practice, flashcards, memory game tasks and more.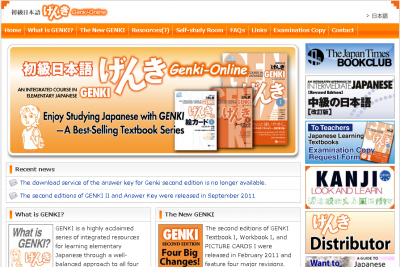 How to...
These contents are a part of Genki-Online (Introduction article).

To get to these contents from the top page, follow these instructions:

First, click on "Self-study Room".
From there, click on the 'Hiragana Chart' in the "Hiragana & Katakana" section.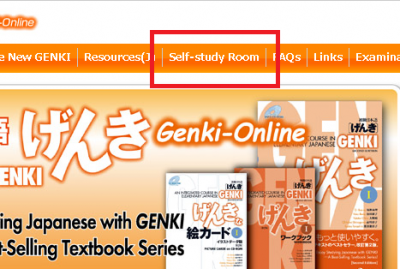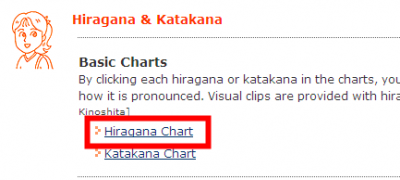 These contents are also introduced in an "e! Kore" article called Review the textbook online! - "Genki" version.
If you're interested, please stop by to take a look!