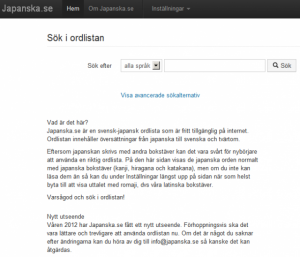 This is an online Japanese to Swedish and Swedish to Japanese dictionary.
Choose Japanese (japanska) for the search and you can look up words in kana, kanji or romaji.
You can find out not only the meaning of a word, but also what part of speech or verb group it belongs to.
You can have furigana attached to the kanji - select either hiragana or romaji.