GCSE Picture Kanji Cards
http://www.jpf.org.uk/language/kanjifiles/kanjicard.html
This site includes flashcards with hints to help you remember kanji and their origins. The cards have some really nice illustrations.
You can study the origins of 200 of the kanji and learn hints to help you remember those kanji.
You can easily download and print contents if you like.
As illustrations and easy-to-understand explanations are included, this site is useful for anyone who wants to remember basic kanji.
---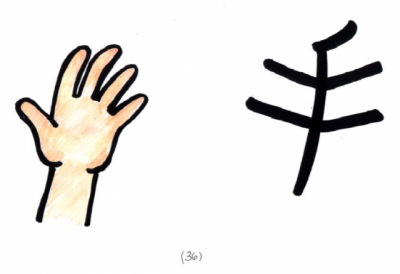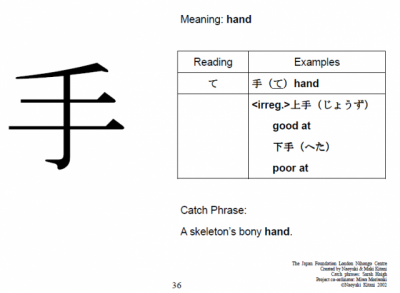 ---
These contents are part of the Japan Foundation London Office/Language Centre.
To get there from the top page, follow these instructions:

Click on Japanese language, then go to Teaching and Learning Resources.
Scroll down and you'll find this site in the GCSE category.
---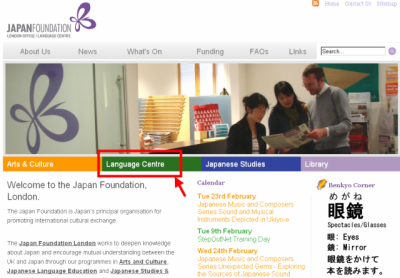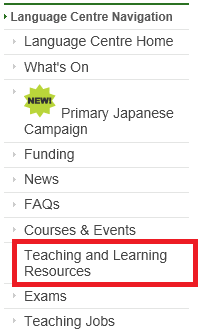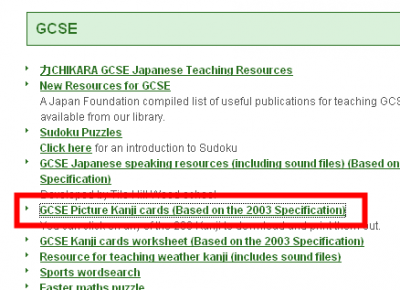 ---
This site is also introduced in "e! Kore" articles called Study the origins of kanji with animation and illustrations! and For those who just can't seem to remember….

Last update 2010.05.07
Search