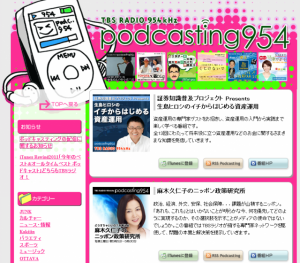 These are podcasts of radio programmes aimed at native Japanese speakers. Advanced learners of Japanese, challenge yourselves to some high-level listening practice here!
You can use POPjisyo (Introduction article) or Hiragana Megane (Introduction article). If you understand meanings and readings, it can be good listening comprehension practice.
Free, real-language learning resources introducing current topics.
You can hear varied styles of speech as different shows have different presenters.
Japanese is spoken at normal speed so it might be fast, but you can listen repeatedly to practise.
There are various genres, e.g. Culture, News & Information, Variety, Sports, Music, Radio Dramas and more.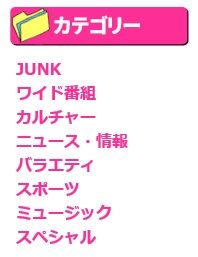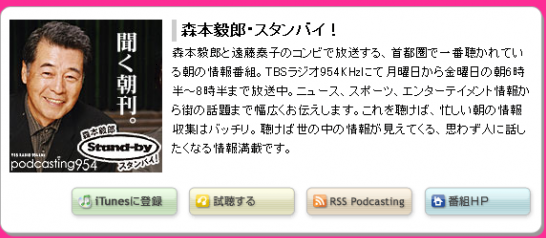 We tried choosing News from the available categories.
There are a number of different programmes.
One of these, "聞く朝刊" (Kiku Choukan - literally, "Audio Morning Newspaper") is the Tokyo area's most listened to morning news programme.

This programme is broadcast Monday to Friday, 6:30-8:30am on TBS Radio 954KHz, so you can hear news, sports and entertainment gossip every morning, even on the move. If you know about what's happening in the day's news, you'll never be stuck for conversation topics!

Since the programmes are made for Japanese natives they might be a little difficult to understand for learners, but offer a good challenge for advanced learners, and listening every day will certainly help you get used to natural spoken Japanese.
Have a trial-listen first, then if there are any programmes you enjoy, you can register on iTunes, then arrange your settings to have them downloaded automatically.