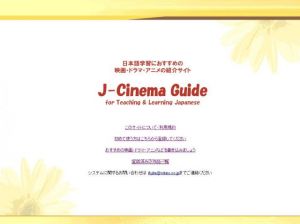 This is a site where you can find out information, such as ratings, of Japanese movies, dramas, and anime that Japanese teachers and learners have watched themselves and recommend and are useful for studying Japanese.
The users can write about movies that they thought were interesting and have exchanges through comments.
Anyone can use and view the site for free.
User registration is required.
This site is also recommended for fans of Japanese movies, drams and anime.
The site is only available in Japanese.
How to...
On the top page, there is a menu.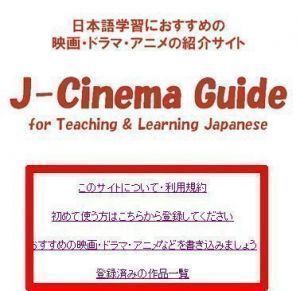 After registering, you can use the site.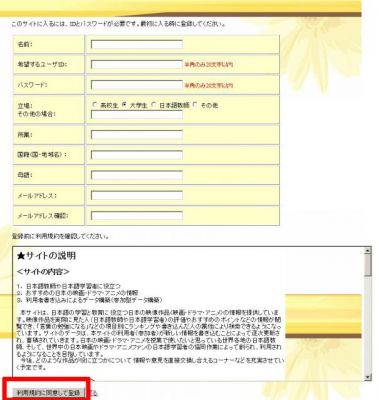 The site is only available in Japanese, so if you don't understand something,
please use a tool like POPjisyo.
After inputting all your data, click the button "利用規約に同意して登録(Accept the terms and register)" in the red box to accept the user agreement and finalize your registration.
On the "おすすめの映画・ドラマ・アニメなどを書込みましょう(Let's write about recommended movies, dramas, and anime)" page, please write about yourself, such as if you are a Japanese learner, mother language, nationality, and your Japanese ability.
From this, users can search by the keywords.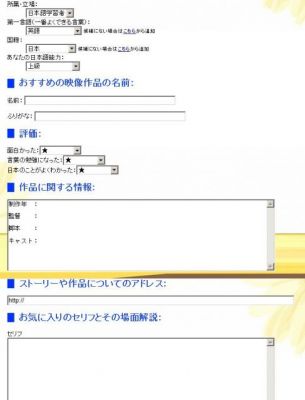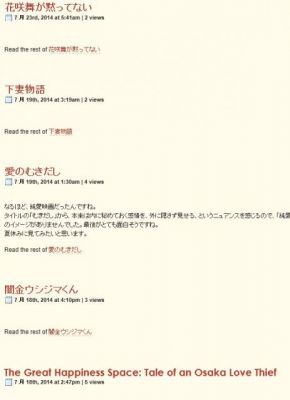 On the next image, the method that you sorted by is listed in the window's title, so please check here if you forgot what you sorted by.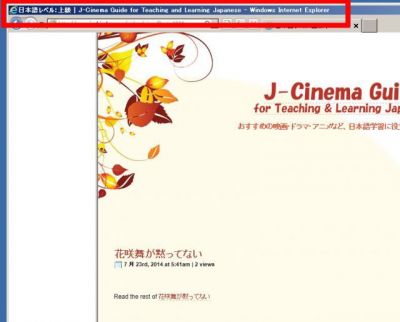 If you click "登録済みの作品一覧(Resistered works list)", you'll see the following page.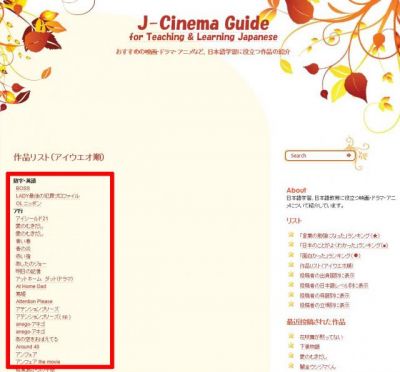 Everything is sorted in Japanese syllabary order on the left side of the page.
We clicked on "明日の記録".
By clicking on it, we can see information about who wrote the page, (Japanese level, sutudent or teacher, language, etc.).
If they are similar to yourself, you may feel motivated to watch the same movie as them.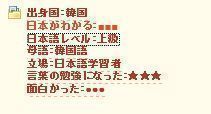 You can read about the movie/drama/anime, see the URL for information about it, see what lines the person who registered it liked the most, an explanation about the setting and recommended points etc.

Everything is in Japanese, so it becomes good reading practice.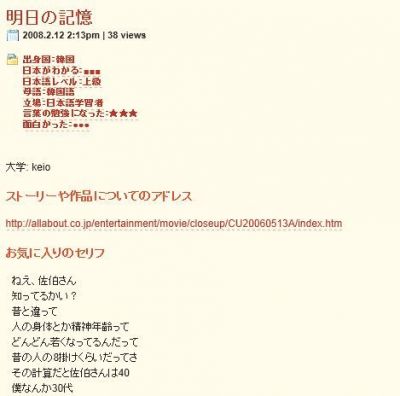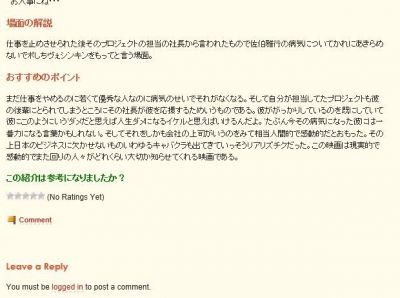 If you login in, you can also leave a comment.
On the "このサイトについて・利用規約(About this site and terms of use)" page, the intentions of the author, terms and conditions of using the site and things that are prohibited are written so it's best to check them out.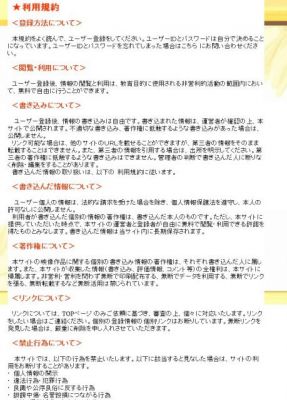 This site was introduced on the eな Information Station.