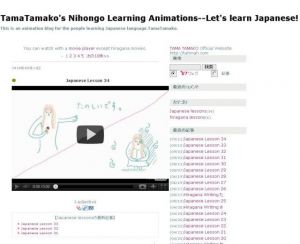 This is a blog where you can study Japanese kana, vocabulary and expressions and some beginner-level grammar with simple animations and audio.
Through simple animations and accompanying audio you can study the vocabulary for, and how to use, beginner-level verbs and adjectives.
There are animations and audio to show you how to write the kana.
There are a total of 35 lessons (as of September 2013).
The blog is Japanese-only, but you can search the contents via an English tag-cloud.
The average animation-length for a single lesson is about 3 minutes.
How to...
There are 3 methods you can use to search for a lesson you want to study:
1. Search via category
2. View the log of past articles to see the order, including the newest one
3. Search via tag cloud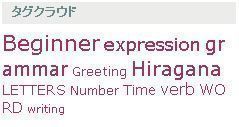 The site creator (TAMA TAMAKO)'s recommendation for how to use the site can be summarised briefly as follows:
You can try to imagine life in Japan and get a feeling for speaking Japanese by watching the videos.
Practise Japanese while listening to the audio.
Try to practise every day, as many times as possible.
If you're able to understand the video content straight away you'll probably quickly lose interest. Therefore the content not so simple that it can be understood completely on first viewing, but the audio is designed to be simple enough to get to grips with easily.
The original English can be seen in the screen shot below.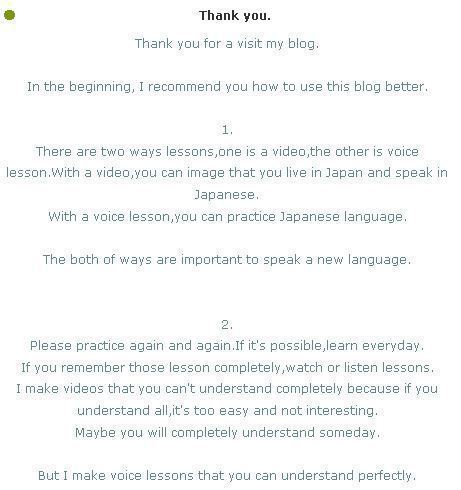 It seems that the key to the site is simple things that you can continue to study steadily, day-by-day.
Also, even if you don't understand 100% of the video contents at the start you can continue practising, and there surely will come a day when you do.
It's all about perseverance - "slow and steady wins the race."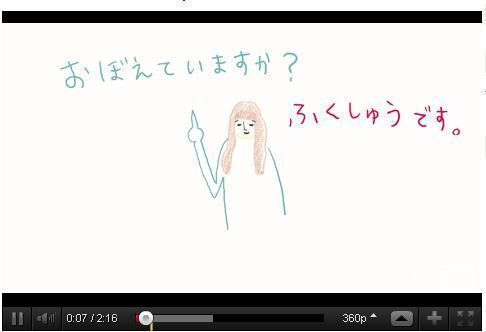 They have a smartphone compatible page.
http://ookoch.seesaa.net/s/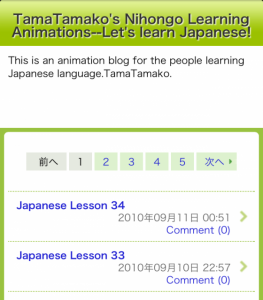 The smartphone version is very useful when you're on the go, not around a PC, have your phone on you, or there's something you really want to search.