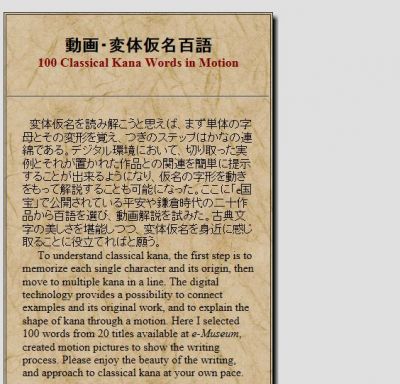 This is a useful site for those studying Japanese classical literature.
There is a list of 100 words using classical kana.
You can confirm how classical kana is written, through motion.
Check the English meaning of words written in classical kana.
There are quizzes for learners.
How to...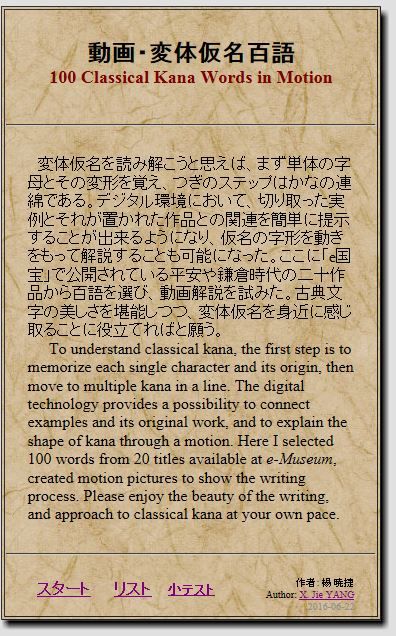 If you click 「スタート」 at the bottom of the top page, it will start from the beginning of the 100-word list.
Click 「リスト」 to see all of the recorded words.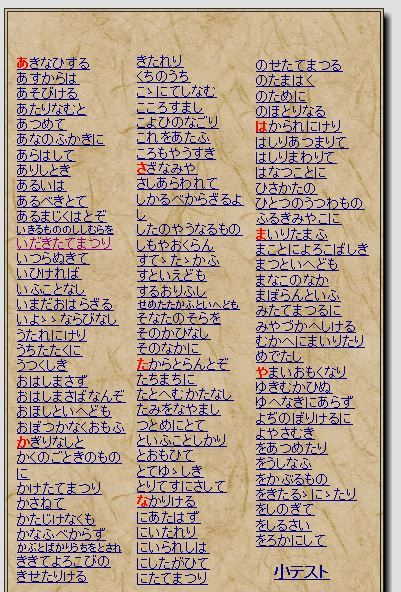 While watching the way the classical kana is written, check it against the present-day kana, romaji reading, and English meaning shown at the side.
The link at the bottom will take you to the URL where the writing came from.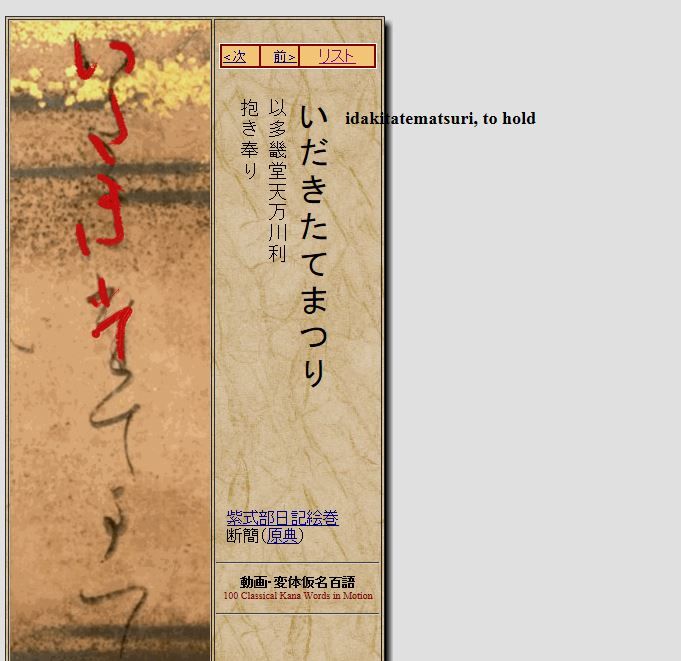 In 「小テスト」, enter the reading in present-day hiragana.
This quiz will be good to check your understanding and memory after you have studied the classical kana on the list quite thoroughly.
(The quiz will not display the correct answer.)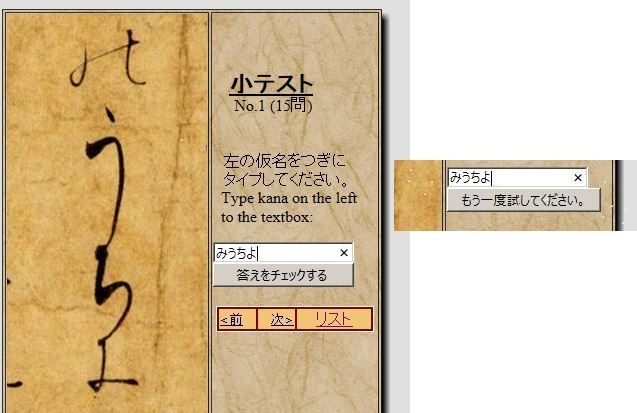 This site will be useful for serious learners of the Japanese classics. (Non-responsive)