Have fun learning vocabulary, kana (hiragana and katakana), and kanji by playing games.

Learn through competitive games.
The sections, "Japanese core 4500 words" and "Learn the Japanese alphabet" come with sound.
In the sections, "Hiragana core 700 words", "Katakana core 400 words", and "Kanji core 3000 words", you can choose words from their English meanings.
The game is simple and it's easy to see who is winning.
As your score increases, your level will go up.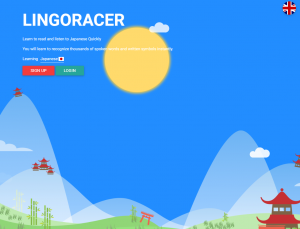 How to...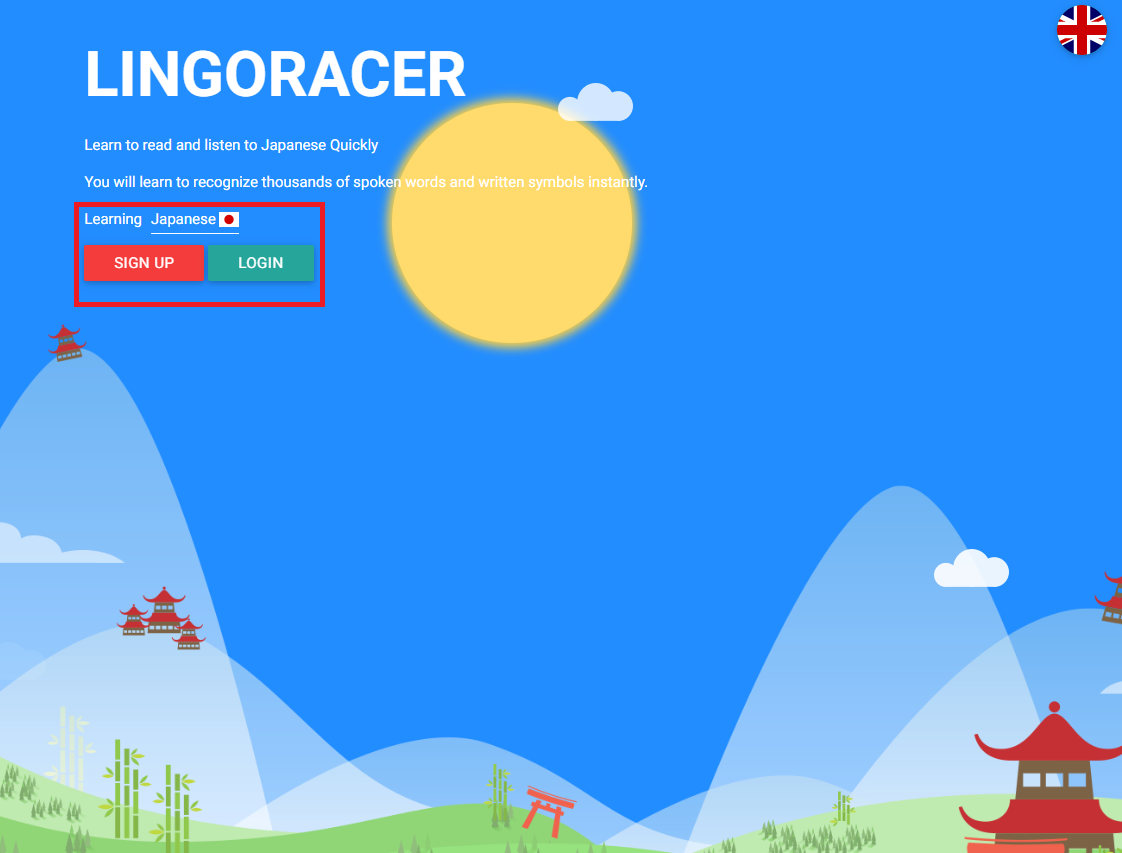 You will need to register.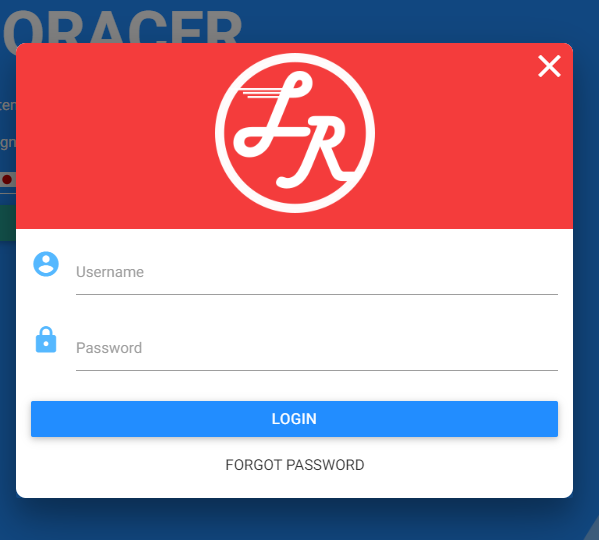 This is the menu.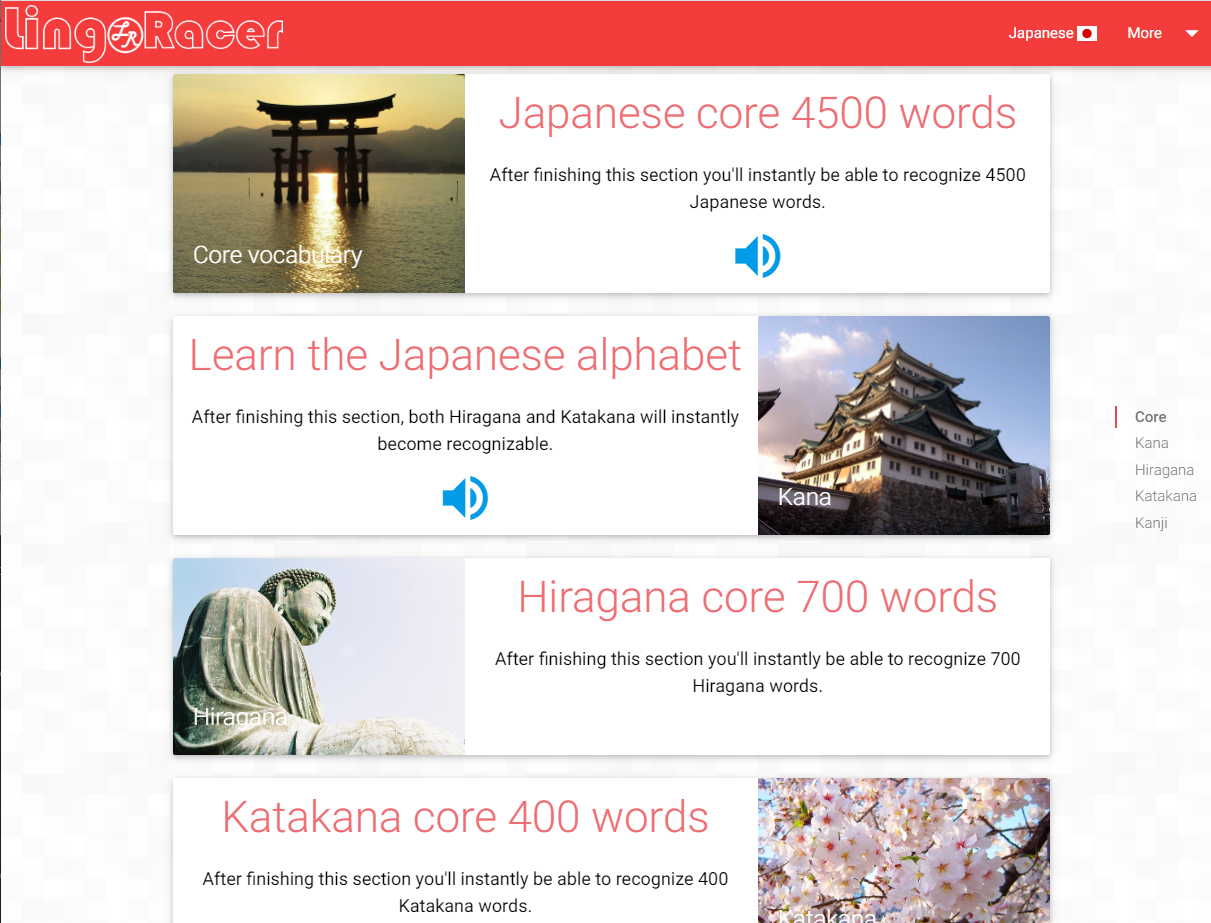 You can listen to the audio in learning sections with a speaker icon.
This is a hiragana game.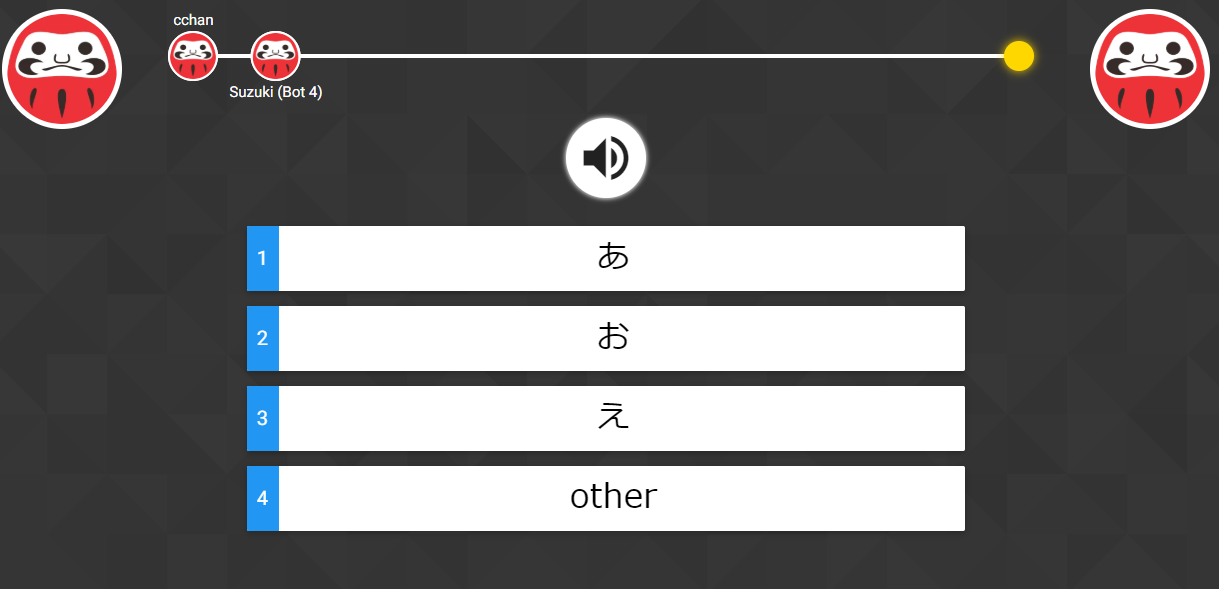 If the correct answer isn't in the choices, choose "other".
Steps for learning the subject in a set amount of time and answering the questions are incorporated in the problems.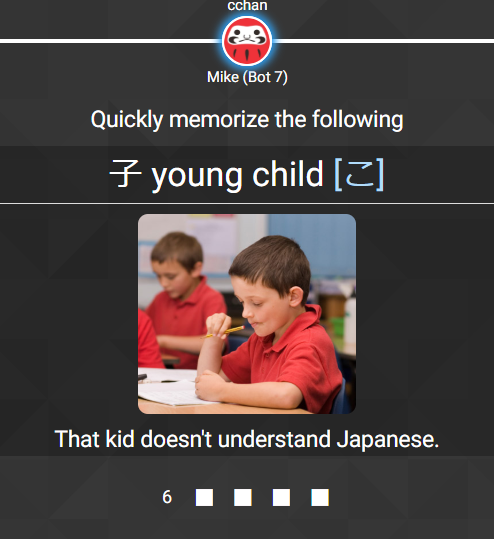 When your results are shown after playing a game, you will see a screen where you can customize your settings.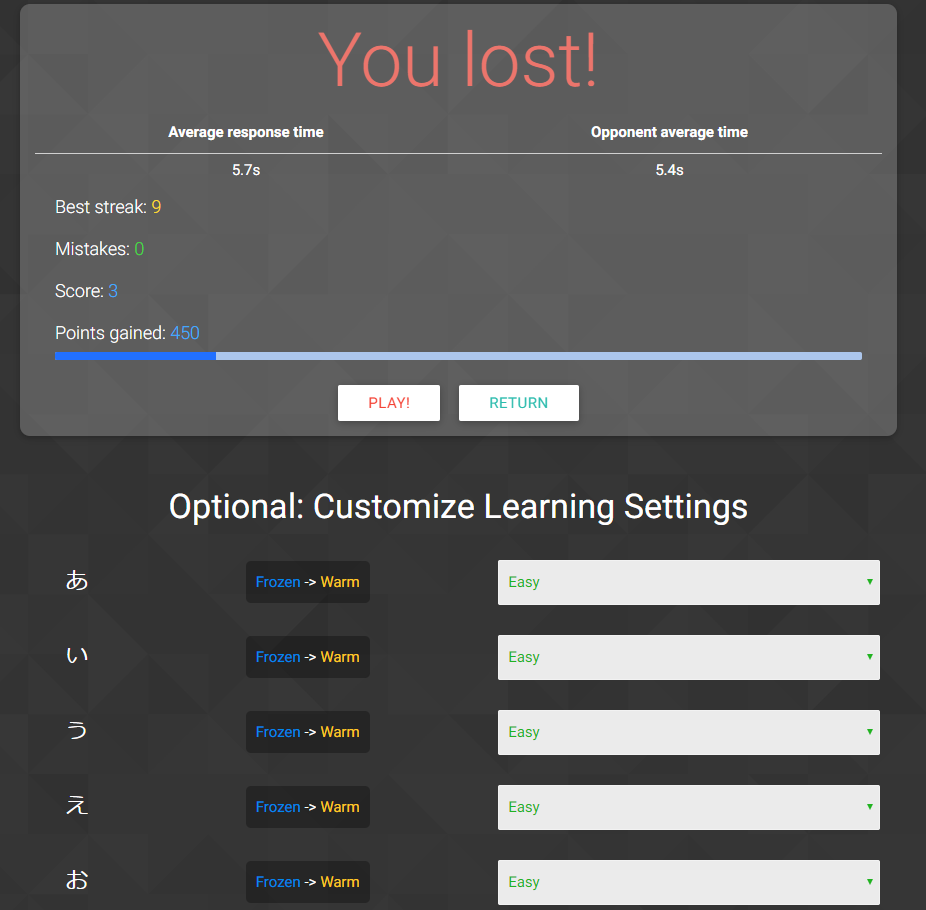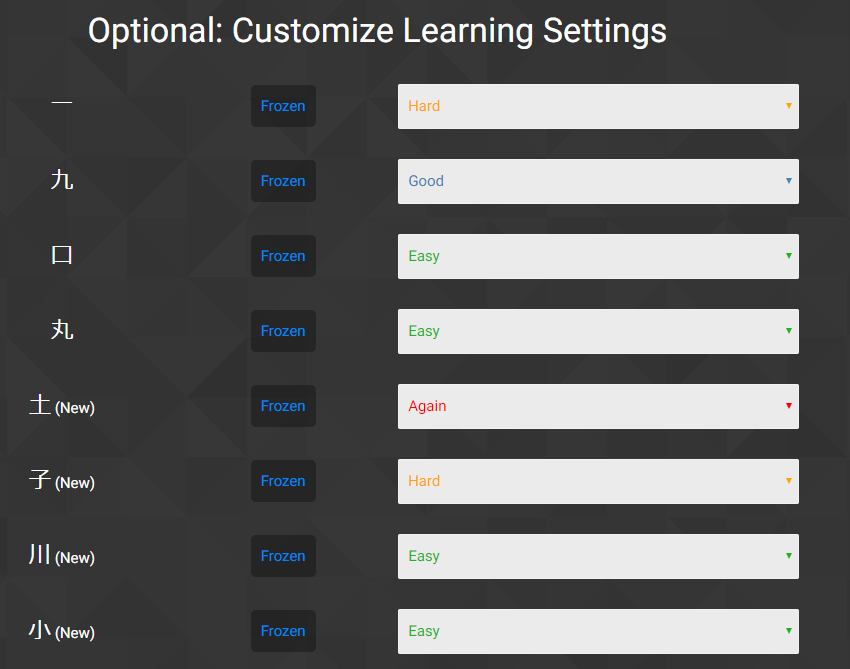 There are example sentences with sound to help you learn how to use the words.