What can you do?
You can attach furigana (kana or romaji) to sentences written in Japanese.
You can hand-write the sentences you want to attach furigana to.
You can connect to a printer and print out the results.
How to...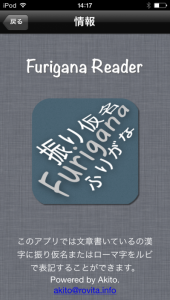 When you open the app, the screen below will appear.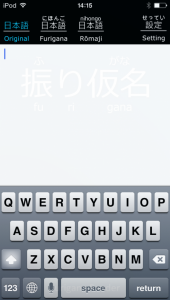 There is a menu at the top of the screen.

Original: When this mode is selected, "Original" will be highlighted.
Furigana: When you tap this, the kanji will have kana furigana attached.
Romaji: When you tap this, the kanji will have romaji furigana attached.

Make sure "日本語Original" is selected (the title is highlighted), and paste in the sentences that you want furigana for.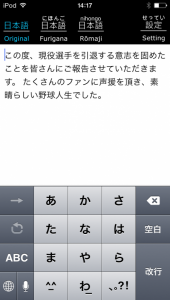 From there, tap the top of the screen to the option that you want.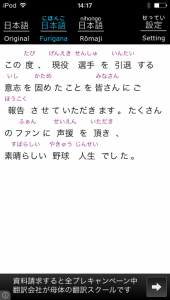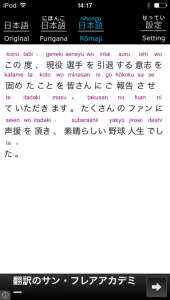 The things you can do in the settings menu on the upper right are listed below.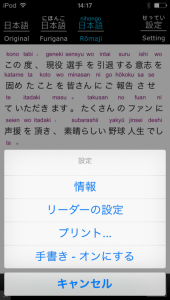 1.Reader Appearance
・Change the font size
・Change the furigana/romaji size
・Change the font color
・Select "Night Mode" for reading at night
・Select whether or not to add furigana to katakana as well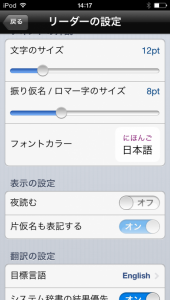 2. Print Settings
Printer options(AirPrint)
3.Handwriting on or off setting
When on, the characters you hand write are converted and have furigana attached to them.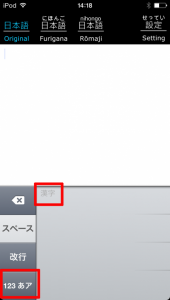 When the word "漢字(Kanji)" appears in the upper left of the input box, the kanji you are writing is recognized and comes up on the list.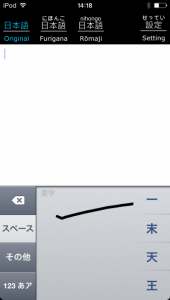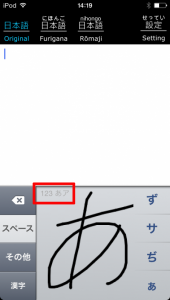 When you want it to recognize kana, tap in the area highlighted by the red box on the bottom left and change it to "かな(Kana)"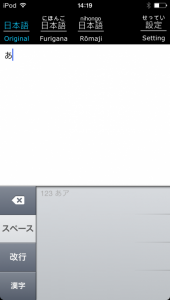 From the conversion list, select the correct (intended) kana and the kana will appear in the input box.
You can check the readings of kanji, plus you can print, so it's really nice.