What can you do?
You can feel and understand 21 different onomatopoeia by watching animations and touch.
How to...
There are 21 onomatopoeia introduced.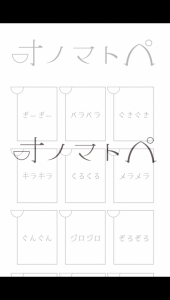 There are no explanations in Japanese or in English.
Feel the onomatopoeia through the animations and by touching them, and please check with a native speaker.
It's simple to use, just touch the onomatopoeia to view.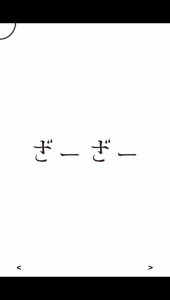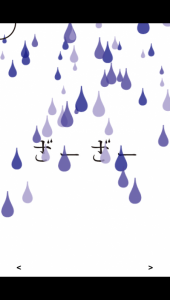 Some of the onomatopoeia require some actions.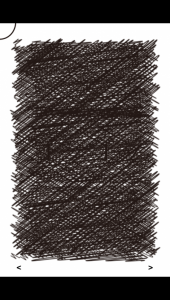 For example, for the image above,
from the menu, it might be better to search for the meaning first.
We want to introduce the app with a few more images, but it would ruin the excitement, so please feel the app for yourself!
Quote below (translated into English)
This application was planned and created by the ©NIHON UNIVERCITY COLLEGE OF ART Literary Arts Course third year students (2012 School Year) as a part of their Digital Media Contents study.
Enjoy onomatopoeia and the students' creation.