What can you do ?
Learn new vocabulary offline.
51 languages are supported.
Learn words with drawings, photos, and audio.
There are 14 categories.
Learn with five different games.
How to...
After you choose the display language, swipe the screen and tap the category you want to study.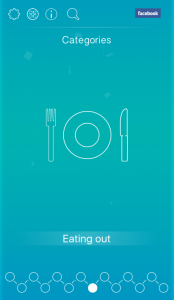 Next you'll see the subcategories. Swipe to select.
Choose and tap the "Listen & Repeat" illustration at the bottom of the screen to display the screen with images, English, and Japanese. You'll hear spoken Japanese at the same time.
Tap the speaker icon to listen to the audio as many times as you like.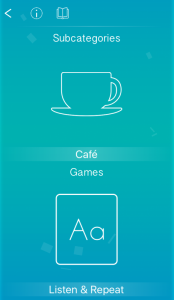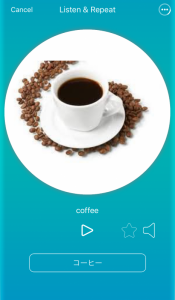 Once you've studied, play the games to see if you've learned it all.
There are five different games.

①A game where you choose the card with English written on it for the Japanese word that you see. (Find Image)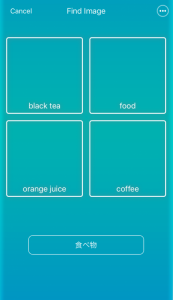 ②A game where you choose the Japanese word that matches the drawing or photo that you see. (Choose Word)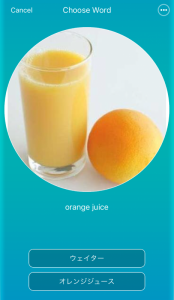 ③A game where you pronounce the Japanese for the picture and English that you see. (Speech)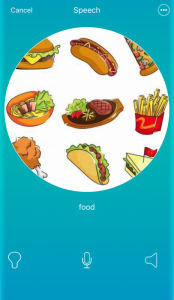 ④A game where you choose the matching card for the Japanese that you hear. (Listen & Choose)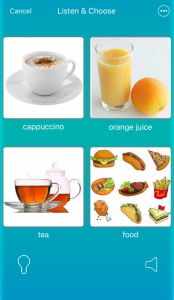 ⑤A game where you match the Japanese words with the English words. (Match Words)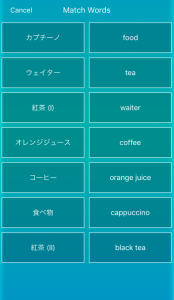 Learning the same words through various games using your eyes, ears, and mouth, will help you to remember them well.
Tap the top left icon on the category selection screen to change the display language,
Also, you can tap the "i" icon to see how to use the app.