Can-do
You can study hiragana and katakana.
You can review using the SRS (Spaced Repetition System) function.
Use the test to see what you've learned.
How to...
Select the hiragana or katakana tab to study each type of kana.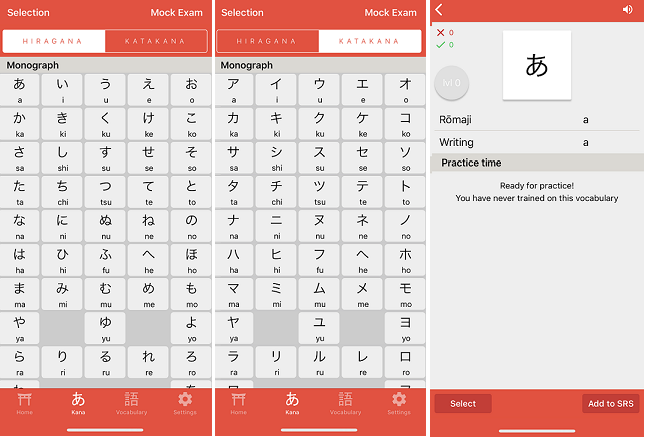 Use the Mock Exam to practice.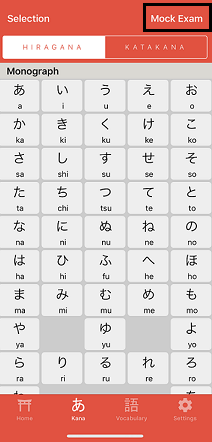 Tap Start Practice.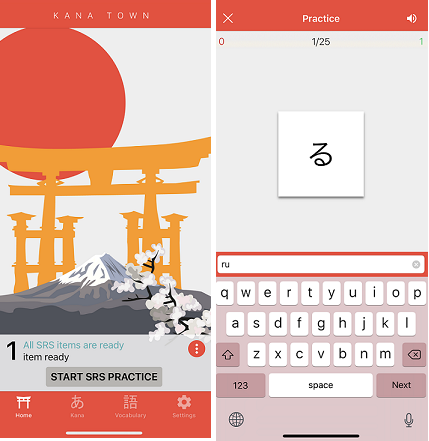 You can also set the questions to practice with.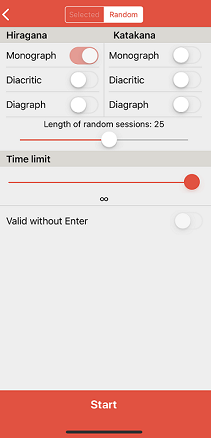 If you make a mistake, you can check the correct answer with the Answer button.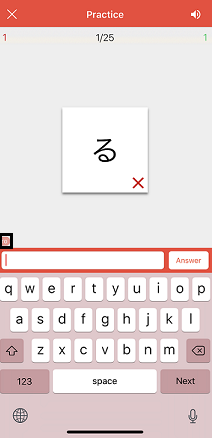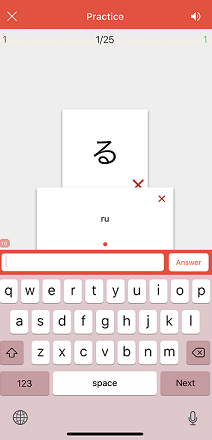 The SRS (Spaced Repetition System) allows you to set a review interval so that you can review just when you're about to forget what you've learned so that it stays in your memory.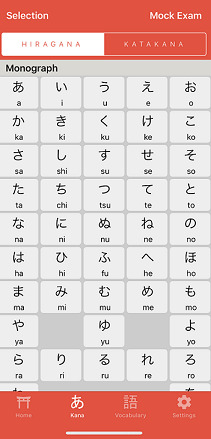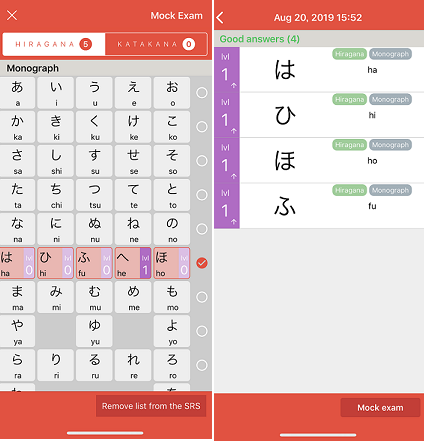 Once you've learned what you want to, tap Remove from SRS.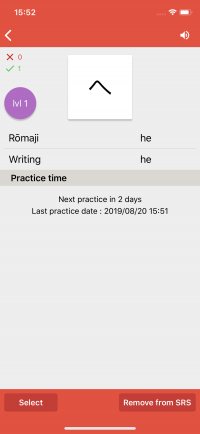 This app has an android version, too. (Introduction article)