What can you do ?
Use the subject matter in YouTube videos to study with.
You can quickly search the meanings of words.
You can use the word book in the app.
How to...
First you need to register.
You can register if you have a Facebook account or email address.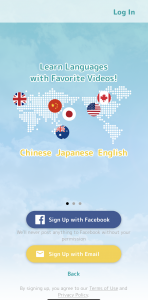 Tap More at the bottom of the screen, go to Preferences and choose Japanese as the language you want to learn.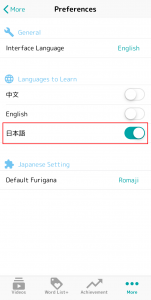 There are 5 categories: Trending, Popular, Music, Entertainment, and Business.
You can make your selection from the top of the screen.
Choose a category and select your favorite YouTube video from the ones shown for your topic and start learning.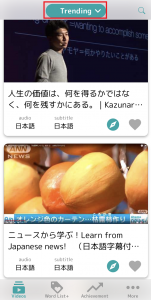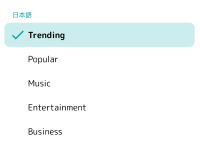 The subtitles that are sometimes hard to tell where a word ends are divided into small clusters and displayed as text.
The text is color-coded according to the audio to make it easy to tell which part is being spoken.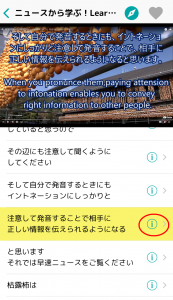 Tap on the Japanese text that you want to see in detail to move to a screen where you can search for words.
Tap to select words that caught your attention or that you didn't know and go to the dictionary from "Check Dict".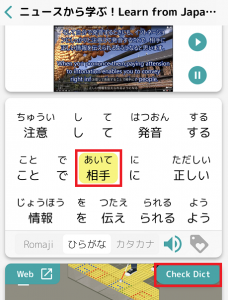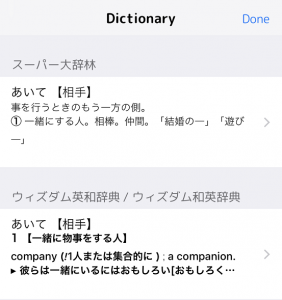 Here you can add ruby to the Japanese in romaji, hiragana, or katakana, which is nice for learners who are not used to Japanese.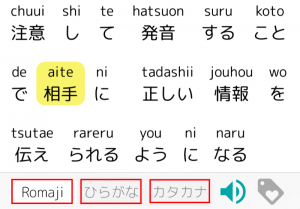 With the word book function, you can always review the words you saved whenever you have free time.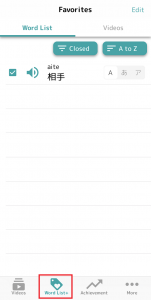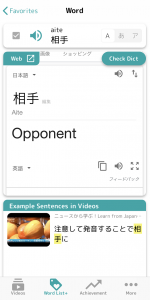 Play back phrases that you like to help you acquire native pronunciation and expressions.
Use videos at hand that interest you, to listen, watch, read and enjoy learning.