LangMedia /Japanese in Japan
http://langmedia.fivecolleges.edu/lbc-topics/48/106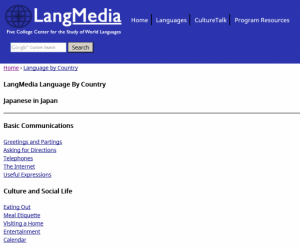 A more natural conversation-style is presented through videos. Conversations have both Japanese and English scripts attached. Also, you can see with your own eyes some Japanese customs and manners in the various daily settings of the videos, helping you remember them.
You can listen to natural daily Japanese conversation and check the contents against the written scripts.
You can understand some more about the culture and customs of Japan or Japanese people.
---
How to...
---
This content is part of the Lang Media site.
From 'Languages', click on 'Japanese'.
---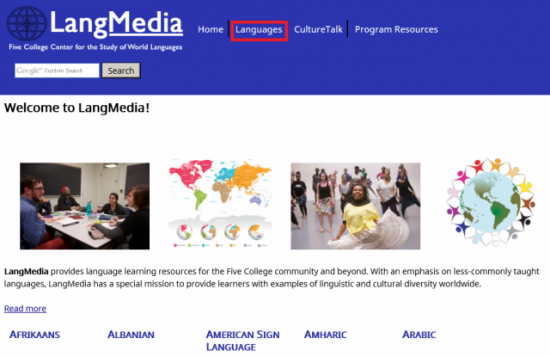 ---
Then click on 'Language by Country: Japanese in Japan'.

---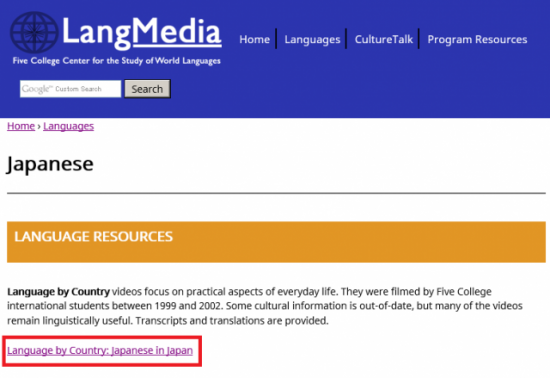 ---
There is an article about this site in the "e! Kore" section called Conversation practice you can do alone: Lang Media/Japanese in Japan. There are contents aimed at both beginner-intermediate level and advanced-level learners
Last update 2018.05.16
Search