Recommended points
4 different types of writing practice alone.
What can you do?
You can practice hiragana readings.
You can practice writing hiragana.
How to...
This is the menu.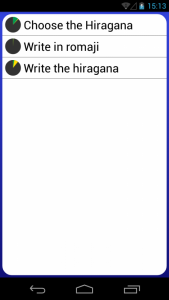 "Choose the Hiragana" is practice that lets you see the reading in romaji and select the correct hiragana.
You can practice each row of characters. You can try this practice as many times as you like.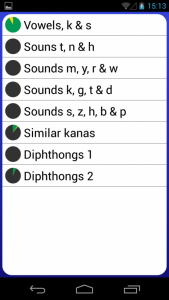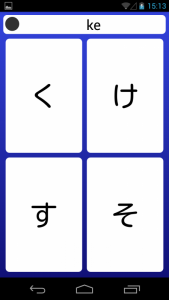 "Write in Romaji" is practice where you look at hiragana and input romaji. You can read the hiragana correctly and practice to see if you can type it correctly.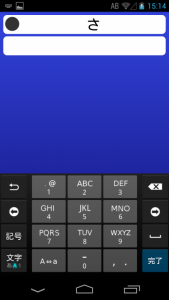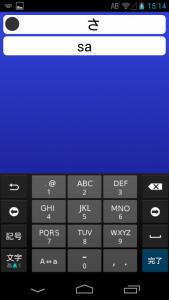 "Write the Hiragana" is practice for writing hiragana.
There is tracing practice; practice where you write using the beginning and end of the character as a hint; practice where you writer using the beginning of the character as a hint; and practice without any hints.
When the character form is wrong or difficult to understand, it is judged as a mistake, and the correct answer and places to correct are displayed.