Recommended points
Contains phrases that are essential to survival-level Japaense, such as numbers, asking directions, or restaurants.
Written in romaji, so not being able to read hiragana is okay.
Convenient to download when you travel to Japan.
What can you do?
There are voices, so even if you cannot speak you can listen to Japanese people where you travel.
You can study basic phrases.
How to...
These are the menus.
You can use menus that don't have a "PRO" mark on them.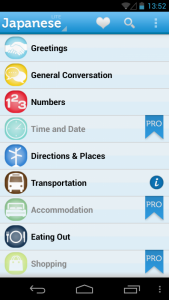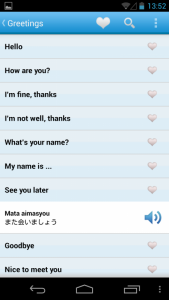 Tapping English displays romaji and kana/kanji phrases.
Depending on the settings, voices can play the moment you tap.
When you cannot understand the Japanese, try listening to the voices directly.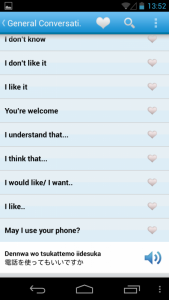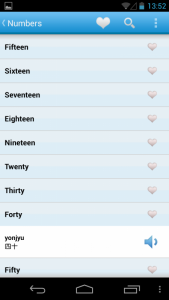 In Numbers, the list consistents only of basic number readings.
Numbers such as 1980 do not appear in the list.
There is a convenient list for those who do not know Japanese, like first-time travellers to Japan.
There aren't too many lists, so there is no issue with searching.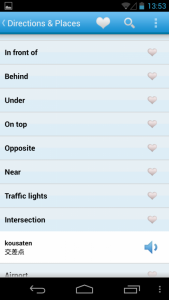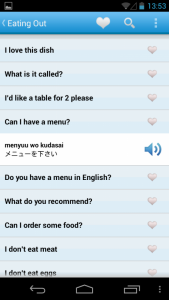 There are many other lists, but these contents can be used when you upgrade to the Pro Version (fee required).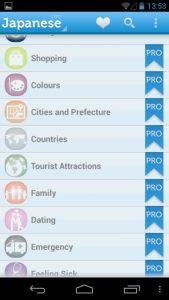 Aside from searching through lists, you can also search freely.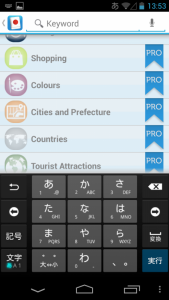 Tapping the mark in the upper right-hand corner of the screen brings up a menu for this upgrade, settings and the like.
Here you can set whether or tapping the intended phrase from the list makes a voice play simultaneously.