What can you do ?
Read a wide range of articles from current affairs to the arts and anime.
Adjust the scroll speed of the articles to suit your pace.
Create vocabulary lists.
Use the vocabulary cards and take the simple tests.
How to...
There's no need to register.
Choose and read from categories that interest you.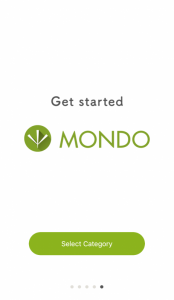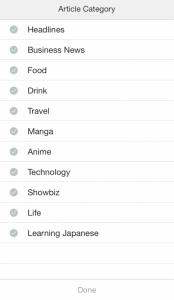 Articles are written in a kanji and kana mixture, with or without ruby.
Some of the articles have English versions too, so you can check the content.
(There's a charge for listening to the article.)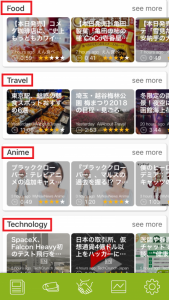 The feature that makes this app special is the smart scroll function.
With this, the article will automatically scroll at your pace.
Raise the speed to add difficulty and challenge yourself to see how much you can understand.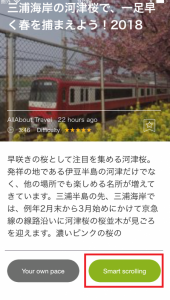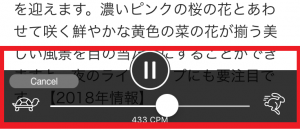 Another convenient feature is that while you're reading, you can tap words that you don't understand, to check their readings and meanings.
Tap the speaker icon to hear the Japanese.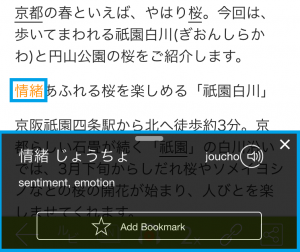 Words that you look up will be added to your word book.

The second icon from the left at the bottom of the home screen is the word book function. It lets you create vocabulary lists by topic.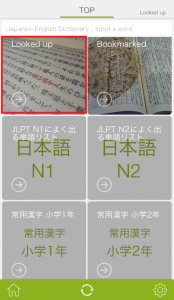 Practice the words in the list you made with "Flash Card" and use the "Word Test" to check.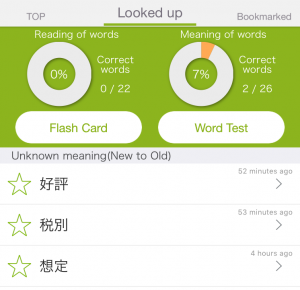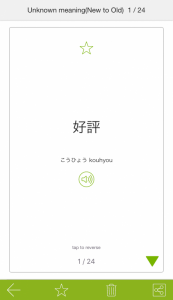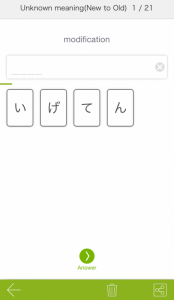 Read lots of articles that interest you to deepen your understanding of Japan and Japanese culture, while having fun mastering your Japanese.