Can-do
You can search for kanji you don't know how to read and enter them in your computer or smart phone.
How to...
This is the screen after starting the app.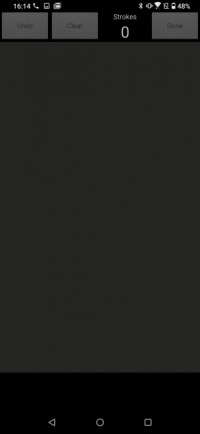 Draw the kanji with your finger in the black space.
It may be difficult to accurately draw (write) kanji that you've never seen before.
For that reason, it is set so that you can search for variables of one or two strokes.
To redo, tap "Undo" at the top of the screen. Tap "Clear "to erase, and "Done" to confirm.
Here's a try with the kanji 「川」.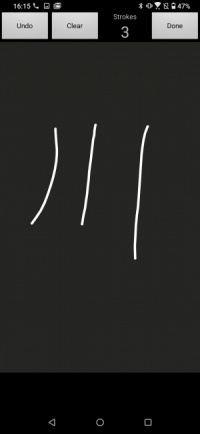 Tap "Done" to display the kanji choices.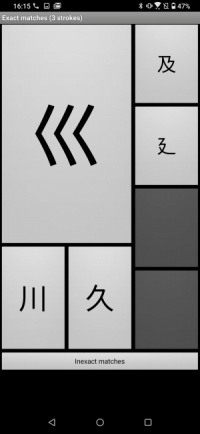 Select the appropriate kanji (or the one most similar to what you're looking at) and you will see the next screen.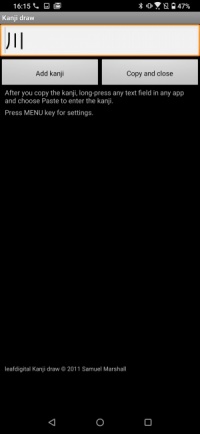 Below the active window you will find the choice, "Copy and close."
Tap that to switch from the app screen to your desktop.
Depending on your purpose of use (for example pasting to your browser or use in another app), you can cut and paste kanji that you were not able to type before.
To return to the app again, tap the icon to get the screen back.
To find a new kanji, tap "Add kanji"and follow the same procedure.
This is a tool that can be used in various ways, such as finding out how to read a kanji, look up its meaning, or paste that kanji into a sentence. Please give it a try!