An NHK site made for Japanese 6th graders to learn about the history of Japan.
Ideal for advanced learners of Japanese to study listening and reading comprehension.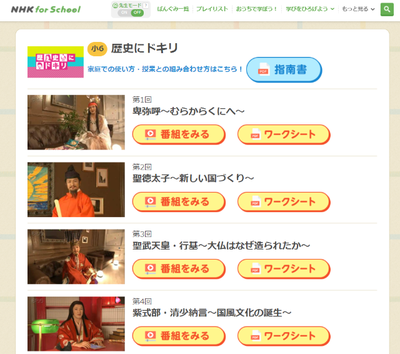 You can learn about the history of Japan in ten-minute, easy to understand and fun drama-style videos.
There are worksheets and synopses for you to check your understanding.
You can also read scripts for the videos, by scene.
Everything is in Japanese and there is no furigana.
How to...
List of programs.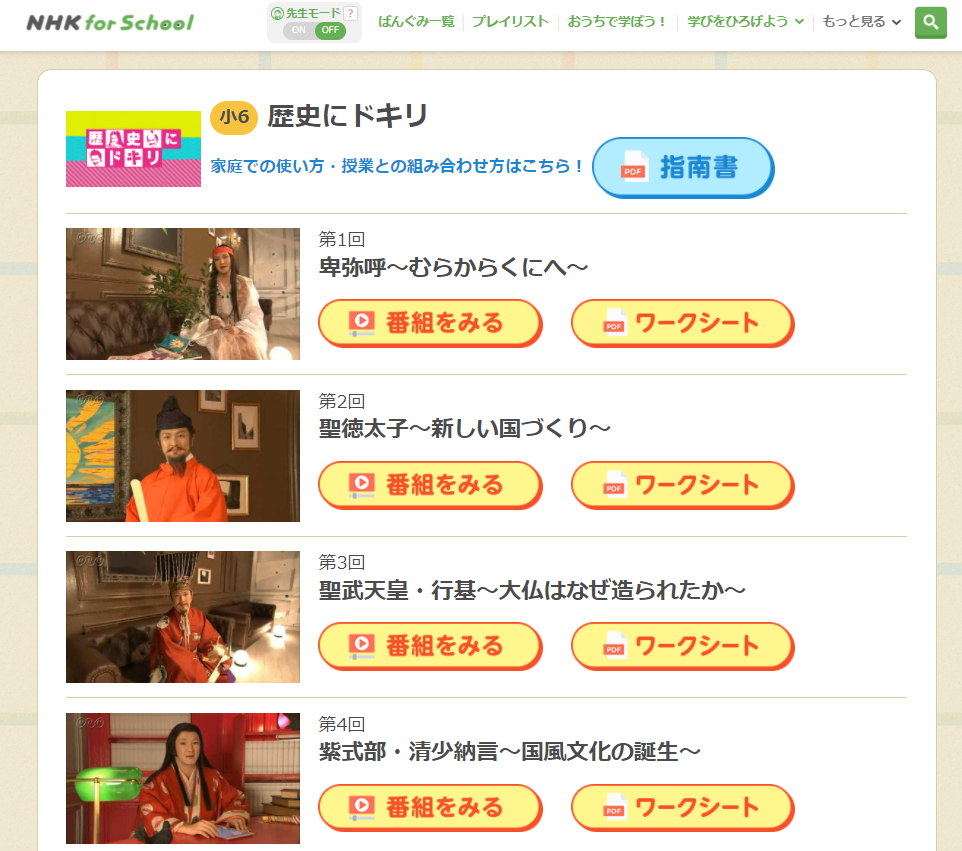 There are 20 episodes (1-20) in historical order.
There are other programs too, that focus on specific people in history.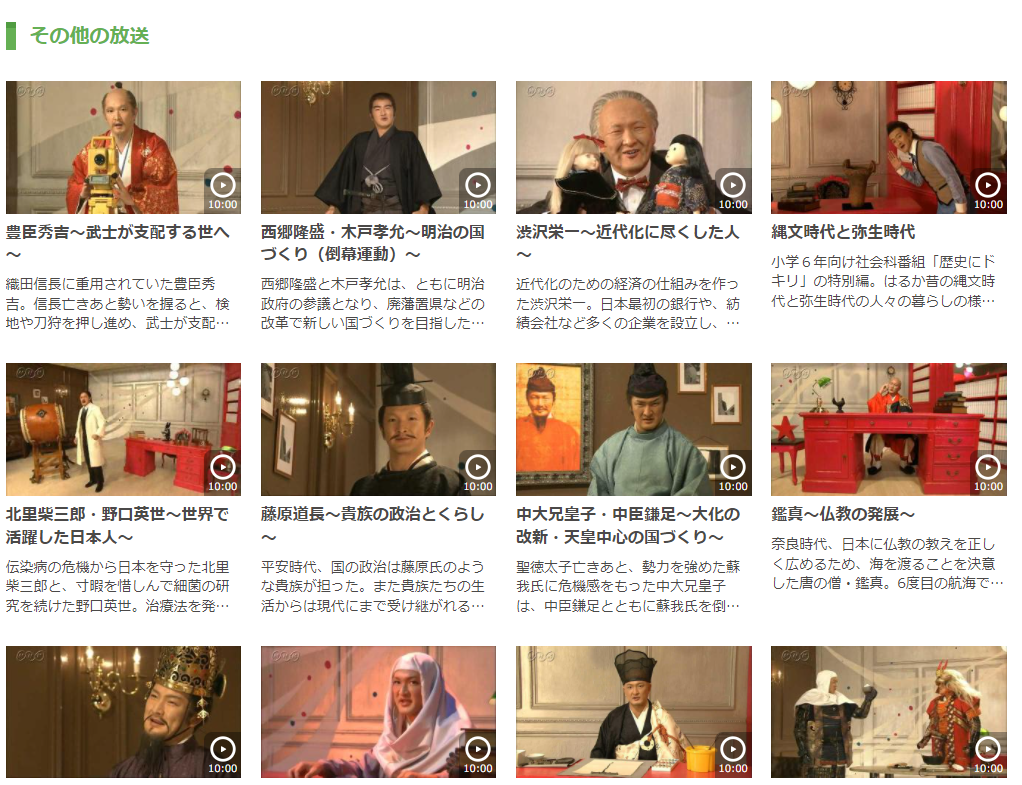 Click '番組をみる (watch program).'

The chapters are listed on the right side of the video.
Click 'あらすじを読む (read synopsis)' to the right of the chapter heading (チャプター) to check the contents of each chapter.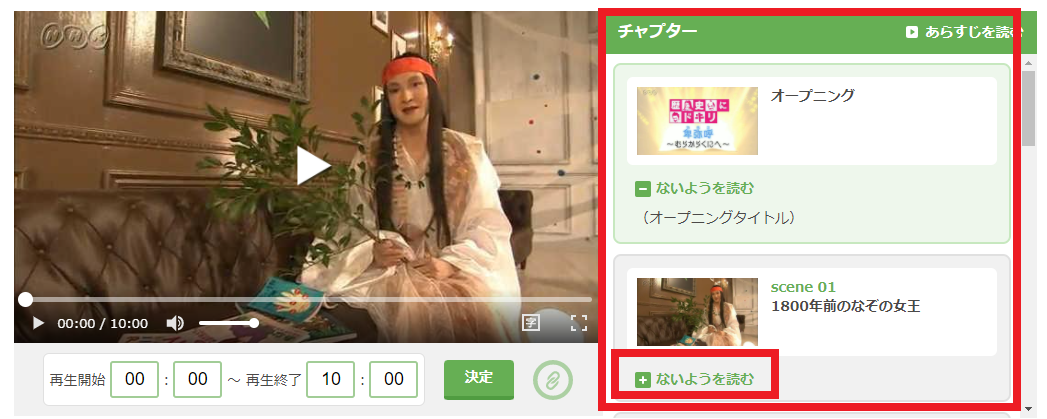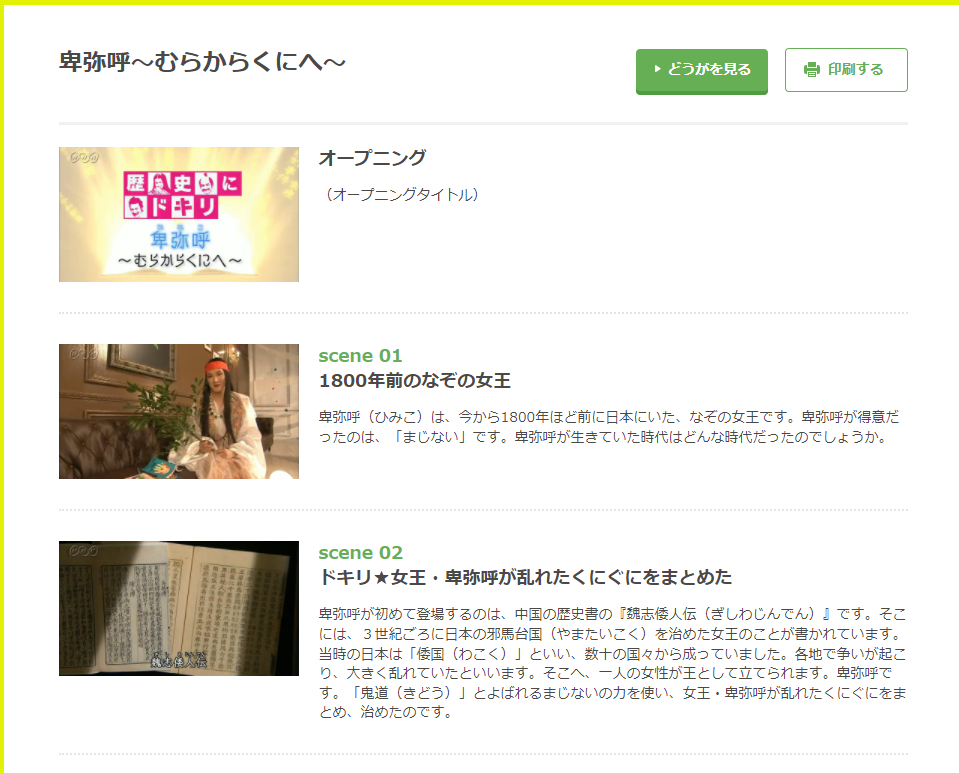 You can also print these out.
Use the worksheets for content comprehension to prepare yourself by looking up unfamiliar words ahead of time, or check the key points before watching the video to improve your listening comprehension.
If you want to challenge yourself, watch the video first and then use the worksheets to check your understanding.