This is a site where you can easily convert sentences with mixed kanji and kana to all hiragana, with one click.
You can choose to convert all of the text to hiragana or leave the kanji and add furigana (rubi).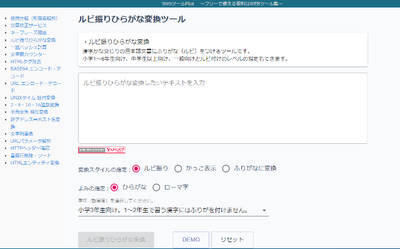 Even sentences with difficult kanji can instantly be converted into hiragana.
You can specify the level of kanji to add furigana (rubi) to (e.g. elementary school grades 1-6, junior high school and above, or general).
You can show the furigana next to the kanji, in parentheses.
The sentences can be converted into the Roman alphabet, too.
How to...
It's easy to use.
Try converting a sentence with mixed kanji and kana into hiragana.
Enter or paste the text you want to convert into hiragana and click the ふりがなに変換 (convert to hiragana) and ひらがな (hiragana) radio buttons.
Lastly, click ルビ振りひらがな変換 (rubi hiragana conversion).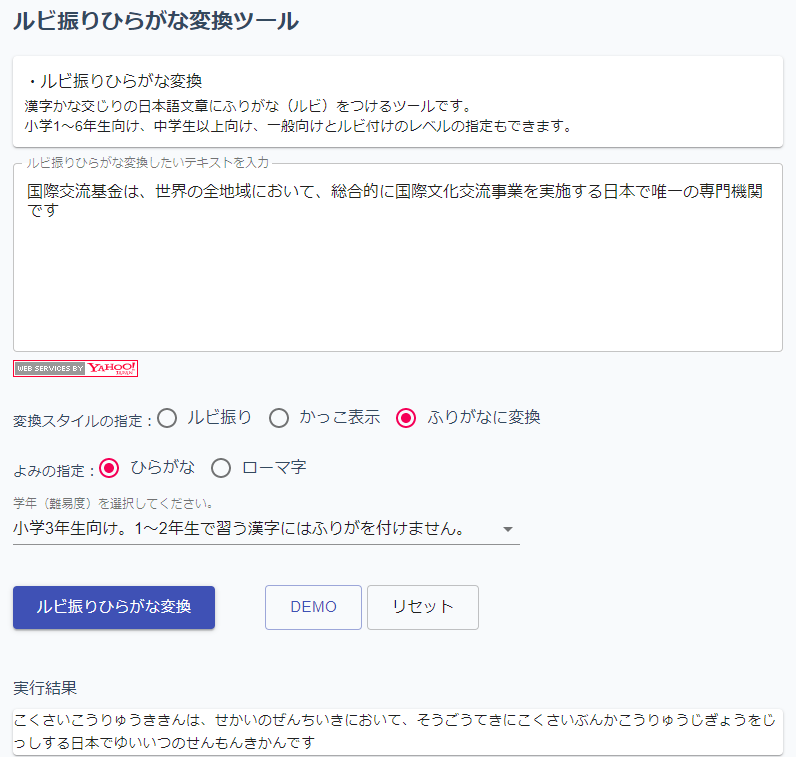 All of the text has been converted to hiragana.

See the images below for other types of display.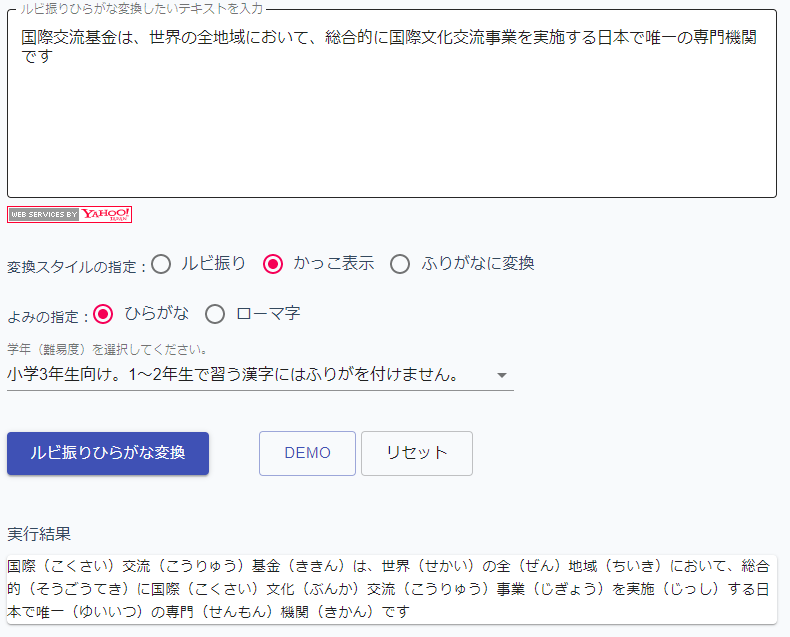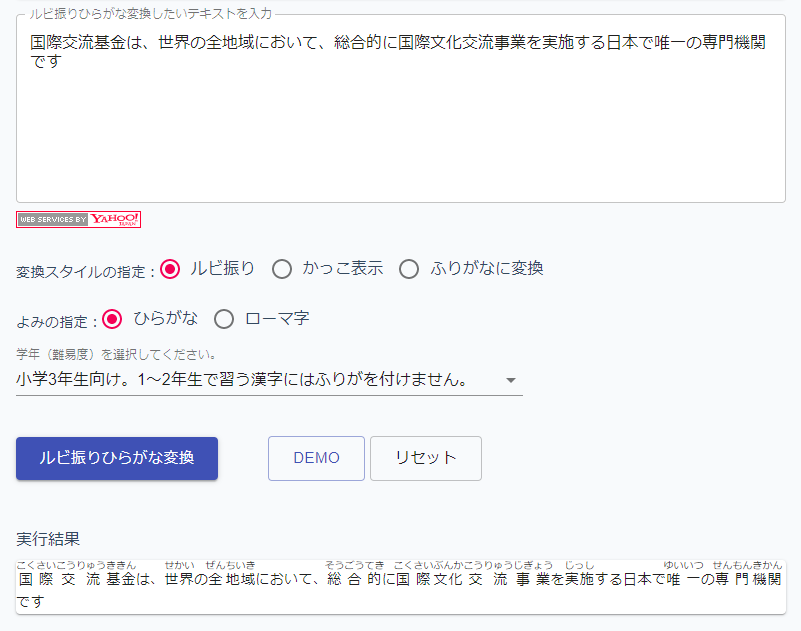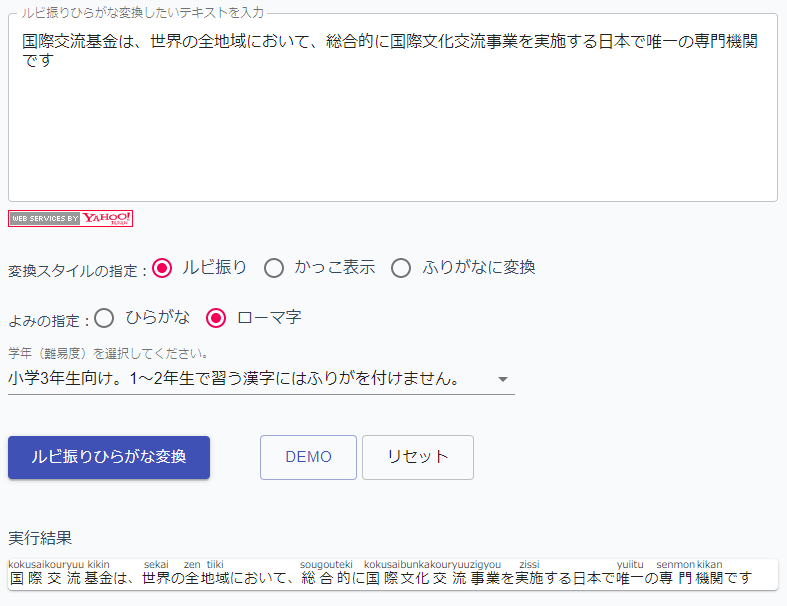 It instantly converts even long sentences, which should make reading smooth and stressless.