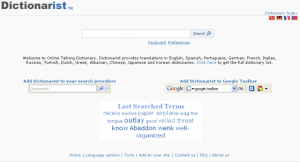 This is a multilingual online dictionary.
You can input a search in English, Spanish, Chinese, Dutch, French, German, Greek, Italian, Japanese, Korean, Portuguese, Russian and Turkish.
You can listen to the pronunciation (synthesized voice) of the words you search.
An on-screen keyboard has been added to make input in several languages possible.
How to...
The site has a multilingual user interface.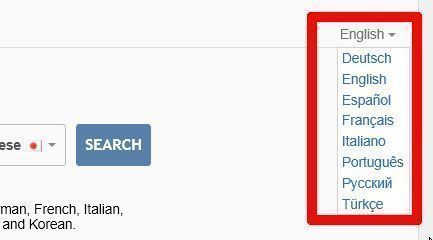 You choose your preferred language from this drop-down list.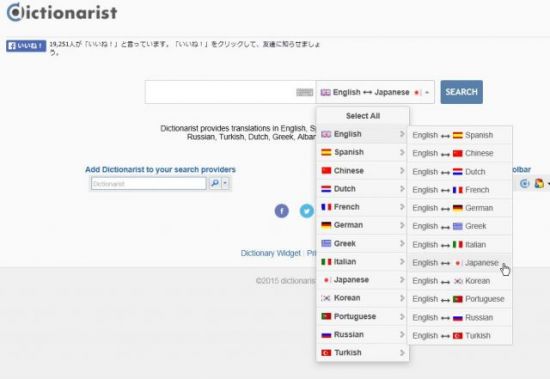 We chose "English ↔ Japanese" and checked the meaning of the kanji character,
山 (yama).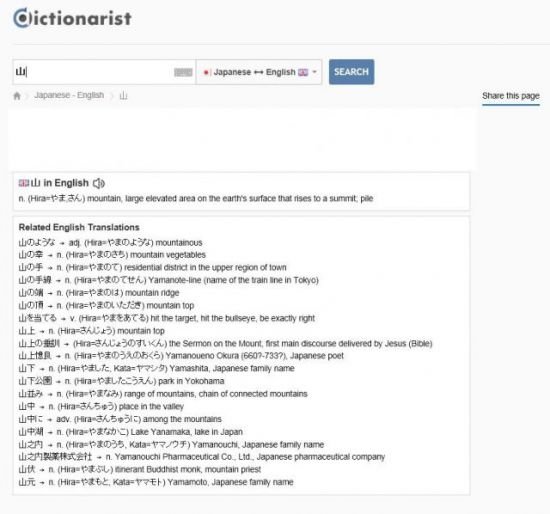 The part of speech, reading, meaning and pronunciation are given in the results.
Related terms are also shown.
Readings are introduced with "Hira=" followed by the reading shown in hiragana.
You can find the on-screen keyboard icon inside the search window. Click on it to show the keyboard. This is a really useful function as it allows you to input special characters from different languages without having to go to the trouble of configuring your device's keyboard.