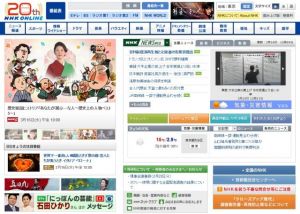 On this site you can see NHK's (Japan's national broadcasting company) news and information on the channel's TV programmes.
You can watch the news broadcast on television in Japan.
You can read the same news in written form.
The site is displayed in Japanese only.
If you click on the link marked 'ENGLISH', at the top right-hand side of the screen, you will be taken to NHK WORLD. There you can see the news in other languages, such as English, and there are some Learn Japanese (Introduction article) too.

How to...
You can read the latest news in Japanese and English.
Click on '語学' (Language study).

The language programs available are listed in order of the 50-character kana syllabary.
Click on 'な行' (the な-line).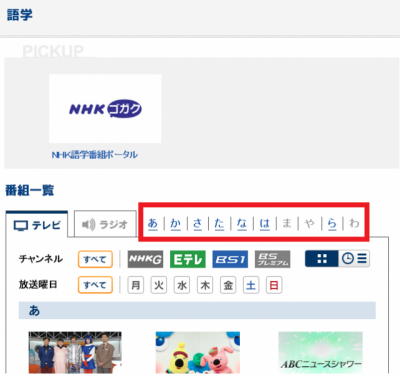 Select 'ニュースで英会話' (English conversation through news).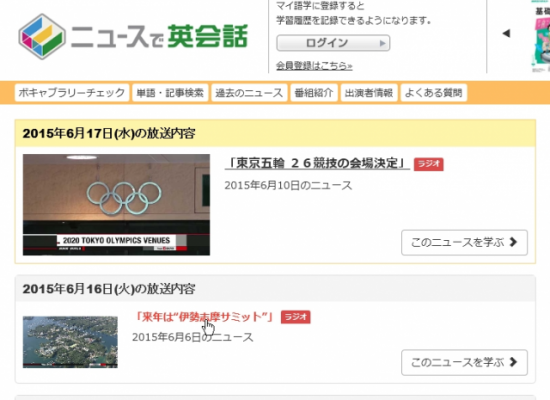 Then choose the news you would like to see.
Open up the page marked '和文' (Japanese text)...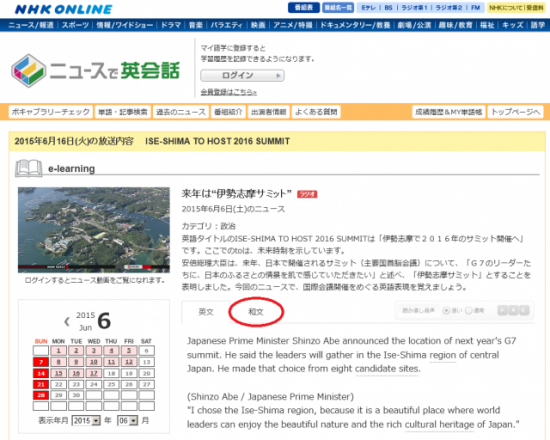 ...And you can read the news in Japanese.
You can check the content in English first, then read in Japanese to see whether you can understand the meaning.

Additionly, with the '読み上げ版' (Read-aloud version) you can hear the news in audio form through your mobile phone.
This makes for good listening practice.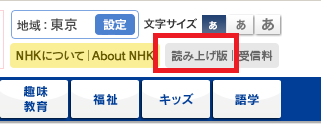 This site has a smartphone version, too.