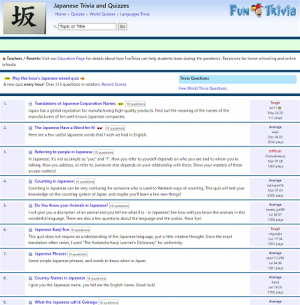 Here you can try quizzes on kanji or other aspects of Japanese.
There are 19 quizzes on Japanese. There are various contents and levels.
There are 10-20 questions in one quiz.
Simple explanations are displayed with your results.
Try them out when you want to have some quiz-based fun!
How to...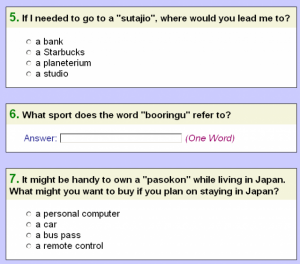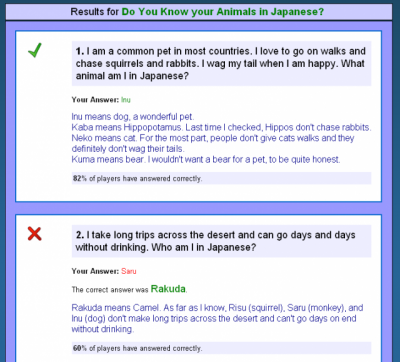 These contents are part of Fun Trivia. To get here form the top page, follow the instructions below.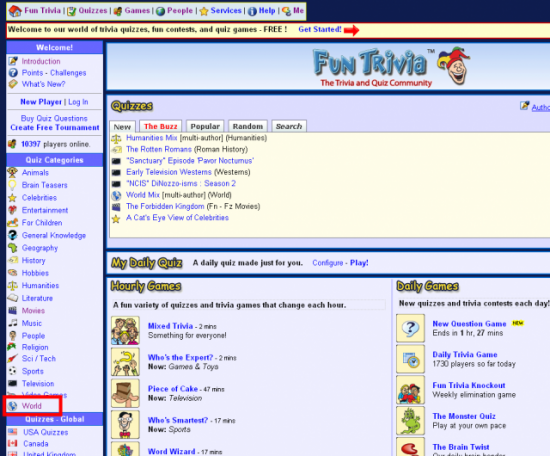 Choose and click on 'World' from the top screen.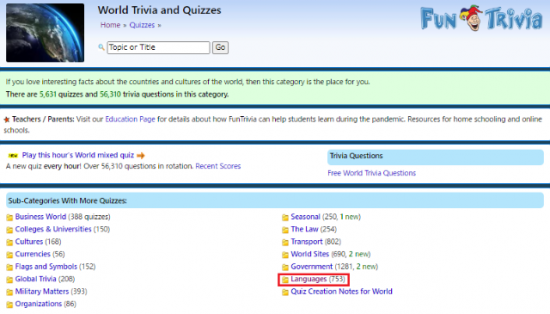 On the Quizzes-World screen, click on 'Language'.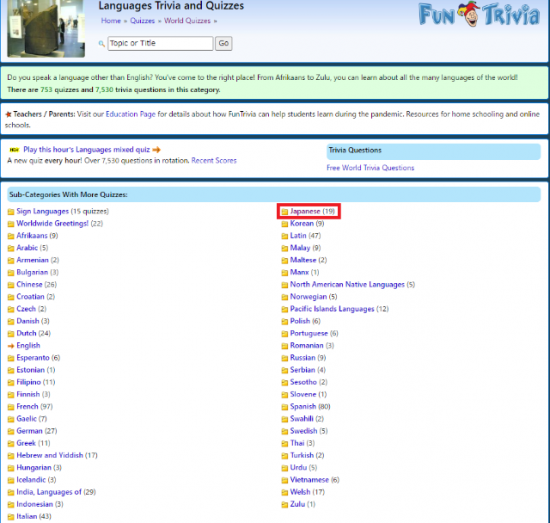 On the Quizzes-Languages screen, click on 'Japanese'.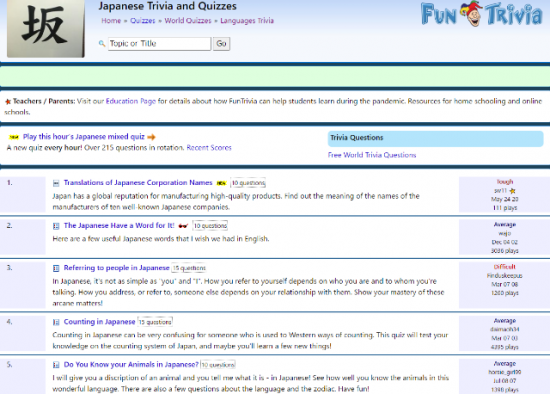 You'll be taken to the Quizzes-Japanese screen, where you will find 19 quizzes you can choose from.