This is the website of Japan's National Tourism Organization. Here you can lots of information regarding Japan, Japanese culture and Japanese history alongside photographs.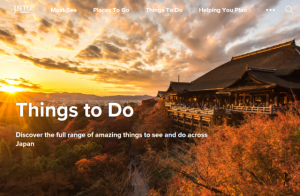 You can know about aspects of Japanese culture, such as 'Traditional culture', 'Festivals' and 'Ryokans' in beautiful photographs and explanation.
The abundance of photographs, makes it really fun to read each article.
How to...
These contents are part of the Memories in the Making.
Click "Things To Do" on the top page menu.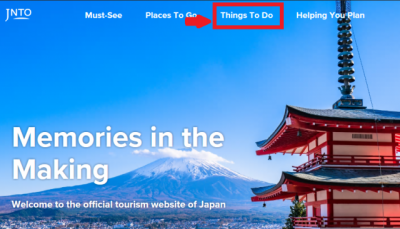 From 'History', click 'World Heritage'.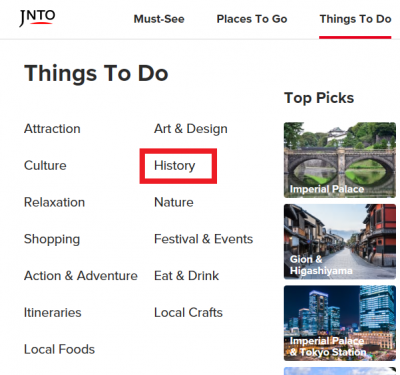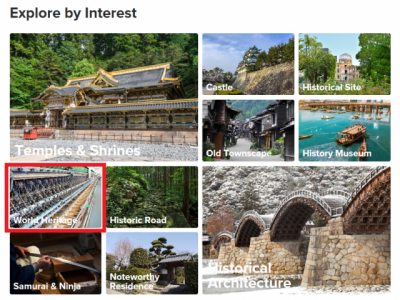 You'll see detailed explanations about world heritage sites in various parts of Japan, along with photographs.
Also, you can refine your search with areas and key words, making it useful to decide where to go, to suit your interests and objectives.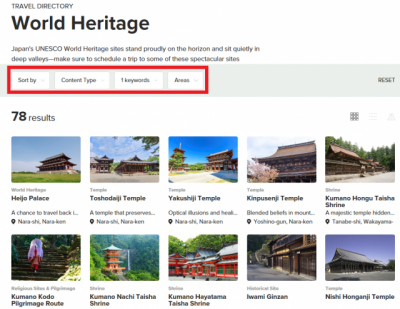 If you want to know about castles, click Castle under History.
If you click SEE ALL, a cursor will appear to refine your search.
Look at this site to get some background before a trip to an actual castle and we're sure it'll make your visit even more interesting.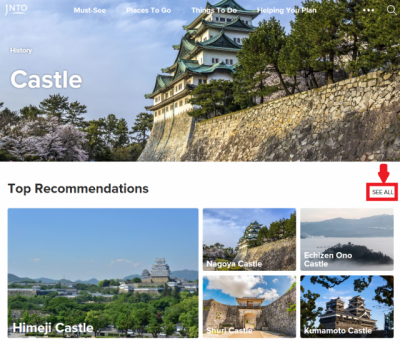 In addition, there are easy-to-understand explanations on various other topics too, such as nature, festivals, temples, and shrines.