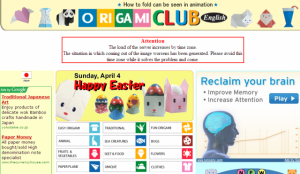 This site introduces lots of drawings and animations for how to fold various origami shapes.
As well as choosing what you want to make by a specific category, i.e. animals/ plants etc., you can also select origami to match a particular season, event, purpose or size.
How to fold the origami is explained using animations and illustrations.
There are explanations of how to fold in different languages: Japanese, English, Chinese, Spanish, French, German, Hindi and Russian.
How to...
From the table, look for a type of origami in which you're interested, then choose something you want to know how to fold.
For example, choose "Animal", click on it and from the next page choose "Giraffe".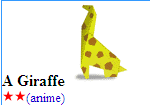 Next, when you click on "Giraffe" you can see a picture of the origami giraffe, with links to 2 different pages: "Diagram" and "Animation".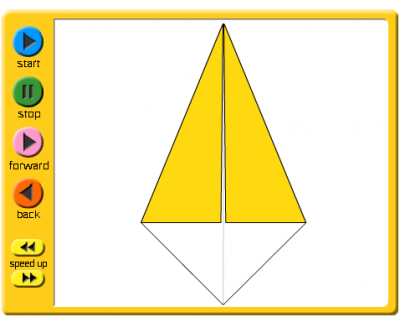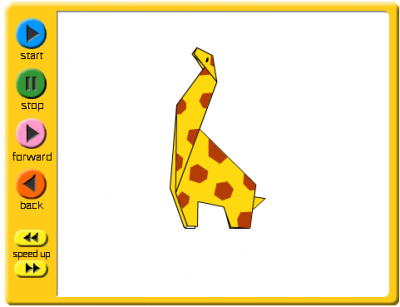 You can print out the explanation of how to fold the origami. Click on the button marked "Diagram".