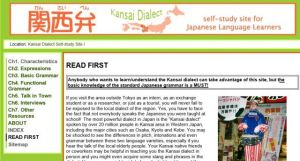 This is a site where you can find some detailed information on the Kansai dialect. There is an abundance of audio and video material, so you can study Kansai-ben in a fun way.
You can learn all about the pronunciation, accent, vocabulary, speech-style and grammar of Kansai-ben.
You can compare the Kansai dialect with standard Japanese through the audio and video included.
A particularly useful site for foreigners who either live in, or intend to visit, the Kansai region.
Audio and video are included so the contents are easy to understand, meaning you can even learn Kansai-ben on your own. Also, the linguistic aspects of polite Kansai-ben are carefully explained.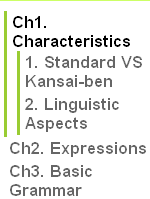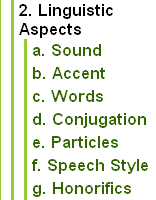 There is a Kansai-ben listening comprehension quiz. You can also study expressions for prohibition, orders, permission and keigo (honorific/humble language).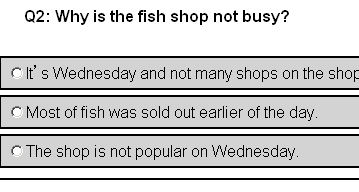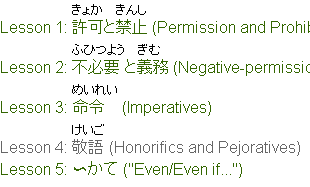 Why not try watching the videos, then comparing standard Japanese with the Kansai dialect?


The interviews with foreigners living in the Kansai region are really interesting.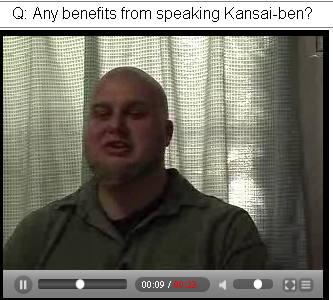 If you are interested in dialects, please be sure to read I want to know about Japanese dialects!.