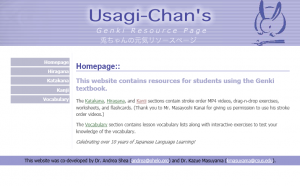 A support site aimed at people using the Japanese language textbook "Genki". You can study "Genki" vocabulary and kanji, so this site is useful for learning and reviewing.
There are animations, games and flashcards to help you with writing the kana.
There is list of vocabulary that appears in "Genki Volume 1 & 2" which you can use to help you practise.
There's also a list of kanji from "Genki Volume 1 & 2", flashcards and worksheets.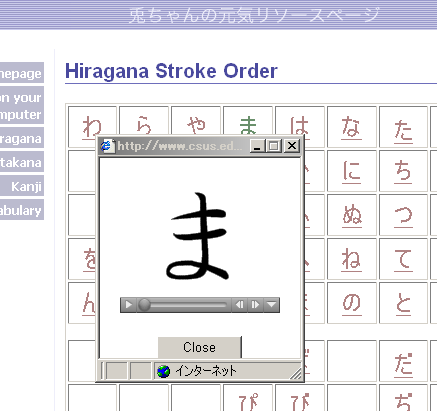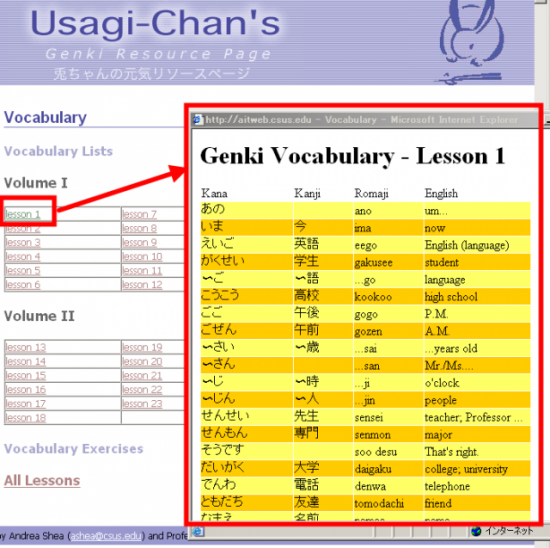 In the "e! Kore" section, we have gathered together a number of kana games in an article called Learn "kana" in a fun way using games.
If you're interested in practising the kana without feeling like it's all study, study, study, please check it out!
One part of this site, Hiragana Practice has an introduction article devoted to it.