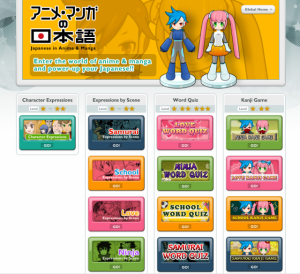 This is a site where you can use manga and anime to study Japanese in a fun way. There are tons of contents and different genres touched upon. Contents include character-based expressions, ninja kanji, onomatopoeia, and love/romance phrases.
You can have fun studying expressions, special words and kanji used in four genres of anime and manga - samurai, ninja, school and romance.
You can check expressions distinctive of 8 characters typically found in anime and manga, such as "Lady" or "Butler", and you can listen to the character's voices.
While reading manga you can check audio for and look up the meanings of the expressions and onomatopoeia used.
There are 3-level games for the words and kanji used in each genre.
You can choose between 'kana/kanji', 'kana only' or 'romaji' for the Japanese notation.
You can read explanations in English, Spanish, Chinese, Korean and French, and there is also some cultural information on the site.
How to...
Let's take a look at character expressions in the 'Character line-up' section.
Choose an expression from the list and you can see at once how it is said by each character, making clear the difference between the speech styles.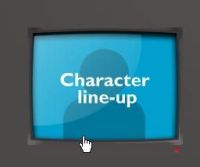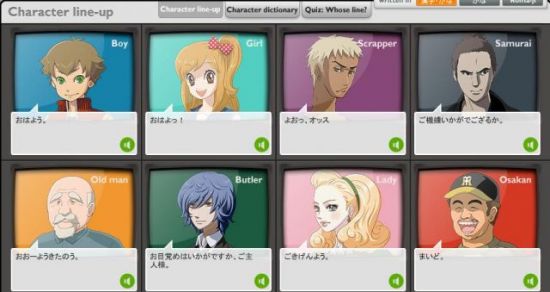 In the 'Character dictionary' section you can study some single phrases and learn about grammar patterns, pronunciation variations and ways to call people for each of the 8 characters.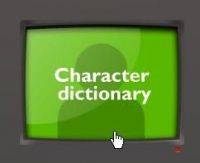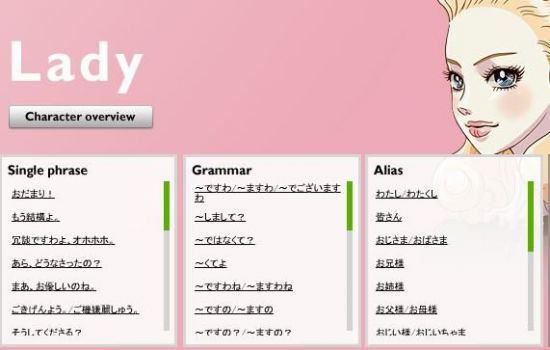 In the 'Quiz: Whose line?' section you can make use of what you learned through the explanations, with a quiz where you have to decide who is responsible for saying the line shown. It's a fun quiz where you can see how well you can grasp the differences between the speech patterns of each character.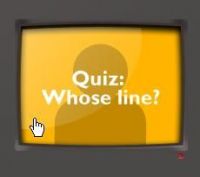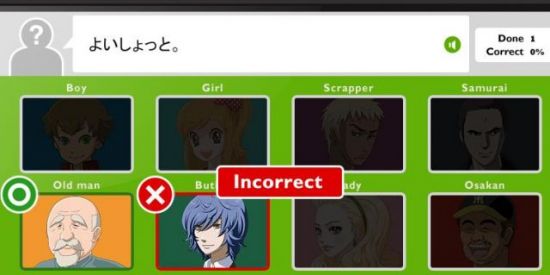 In the Love Word Quiz you are introduced to a number of words and expressions that you can't find in most textbooks. In the explanation screens you are given an example sentence, along with a manga panel, to show you how a word or phrase would be used in an actual manga.


The navigation characters, Emina and Agnam, carefully guide you through how to use the site.