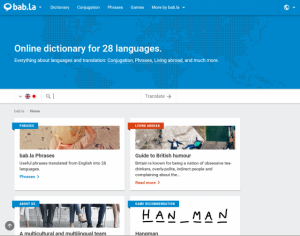 This is a website which has a wealth of contents, including a multilingual online dictionary, translation functions and language quizzes and games.
There are 24 display languages available, and 28 languages for the dictionary and translation functions (as of 24 March 2017).
There are tons of contents you can use, without having to register.
Useful contents for learners of Japanese include language quizzes, collections of multilingual example sentences and conversation for travellers.
Users can contribute their own translations, make language quizzes and set up their own vocabulary cards to help them learn the words and phrases they want to.
How to...
To select the display language, click the upper right corner of the top page.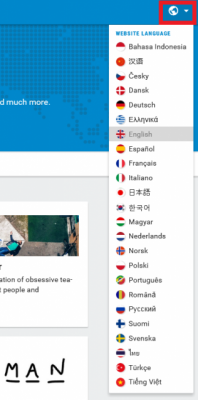 There is a contents menu in the upper section of the top screen.

Click "辞書 (dictionary)" to use a multilanguage dictionary.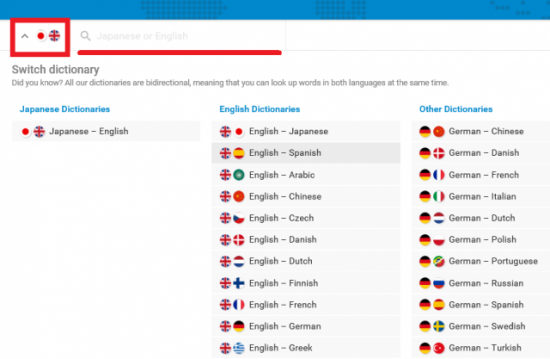 Let's take a look at the section called 'Phrases'.
In the multilingual 'Phrases' section, expressions are introduced in 5 different categories.
In the 'Business' section, contents are arranged as seen in the screenshot below.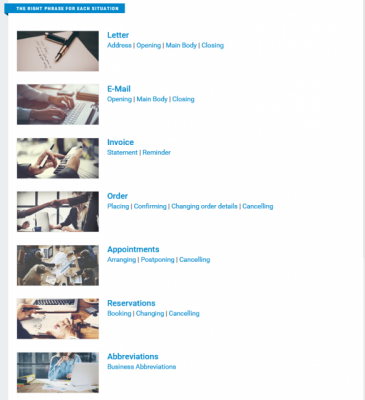 We tried choosing 'Opening' under the Letter heading in the Business section.
Here, too, you can choose the language you want.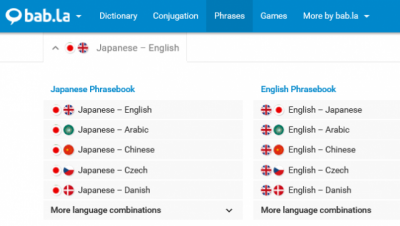 We chose Japanese and English.
Related words and phrases are displayed in a list, with meanings and explanations included.

This site was recommended to us via the eな Information station.