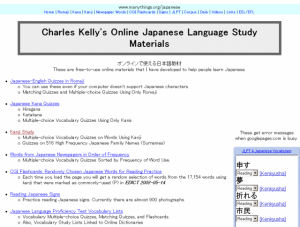 This is a website packed with online Japanese learning materials, where you can study vocabulary, kanji and so on using flashcards and quizzes. For advanced level students there are contents that look at 'Yojijukugo' (4-kanji idiomatic compounds).
There are all sorts of Japanese-language learning materials for online study.
There are an abundance of quizzes, flashcards etc. you can use for studying vocabulary and kanji.
You can do kanji searches, and there are also vocabulary lists for the (old version of the) Japanese Language Proficiency Test (JLPT).
For reading practice, the site has a collection of signs found in Japanese towns and cities.
These are the kinds of materials found on the site. The list below is just a part of the contents.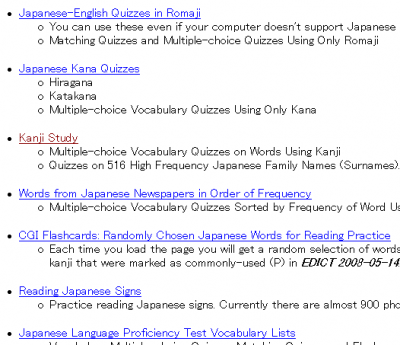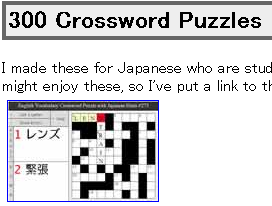 This site is part of Charles Kelly's Online Japanese Language Study Materials. You can also read an Introduction article about the Kanji Study section.