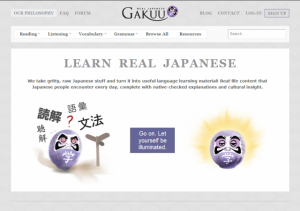 This website was born of the philosophy that the best method for becoming good at Japanese is to study real, "raw" Japanese, even if this might be a little difficult. Here, this means turning things encountered in daily life in Japan into learning materials to explain about Japanese language and culture.
You can come into contact with "raw" Japanese while reading articles on topics related to Japan and the Japanese language.
Starting with the Japanese grammar, explanations of the contents are kept as concise and easy to understand as possible.
Even those who have only just begun learning Japanese can benefit from the site, as all the articles are written in English.
If you want to access more detailed contents you need to register (for a fee).
The site design renders it easy to read and easy to use.
How to...
Here's the site menu.

Articles are generally classified according to different language skills touched upon.
Those under the 'Reading' group are further classified into those dealing with emails, articles, advertisements and so on.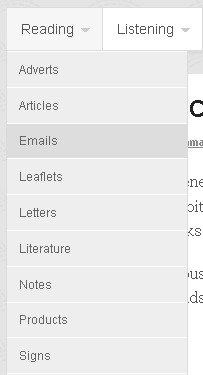 If you click on 'Emails', you find 2 related articles.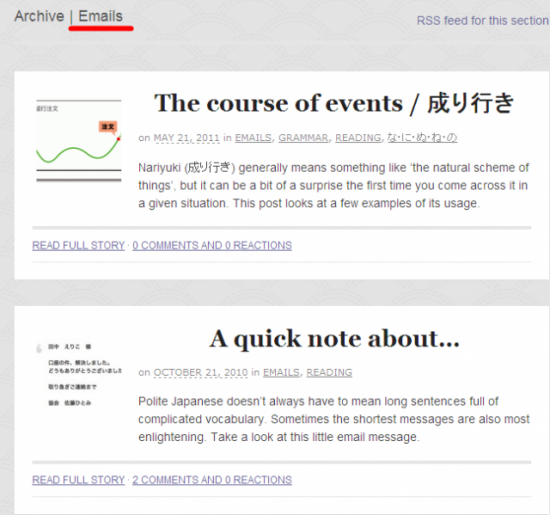 Click on the title and the whole article is displayed for you.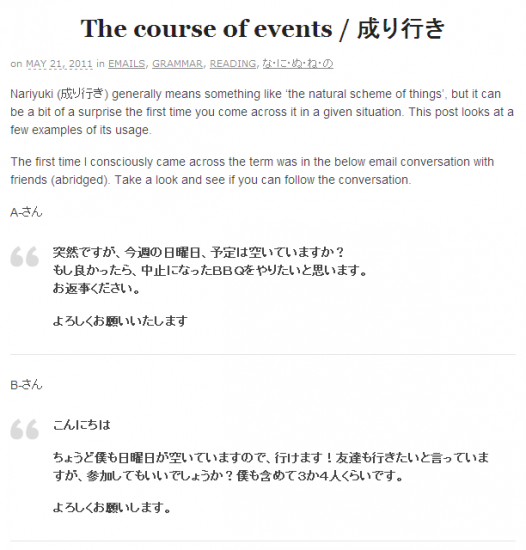 Example sentences and examples of conversations are provided for you.
At the end of the articles, for those readers who want to know more about the topic, there is an icon on which you can click in order to register with the site as a paid member.

As for the contents, there are many things that will be useful for advanced students but beginners can enjoy the site and pick up a lot of useful knowledge too. Easily understood videos, including such things as a song that introducing the te-form of basic verbs, help the site to cater for a wide range of learners.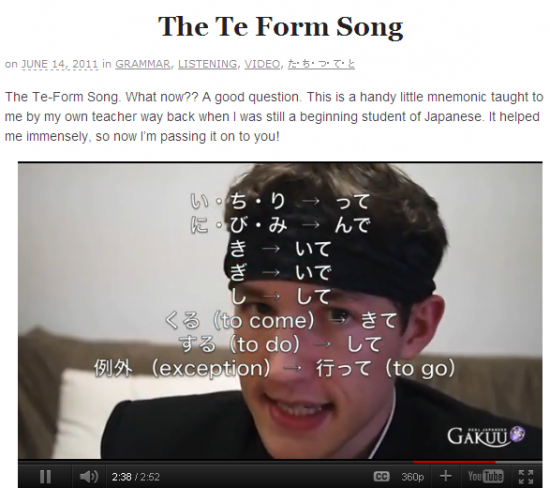 Clearly, a lot of thought seems to have gone into how to keep the whole design simple, to present the contents in a way that's easy to follow.

Photos of the site's production staff are also included, which we think adds a touch of familiarity to the project.