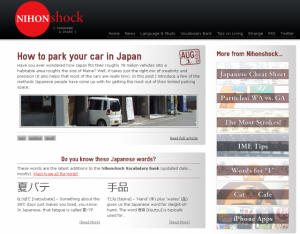 This is a website that introduces useful information about Japan and the Japanese language in a fun way, in blog form.
There are articles on vocabulary, kanji and grammar that readers might find useful for learning Japanese.
Some interesting discoveries about Japan are introduced, along with photos.
Those living in Japan, those who think they might want to live in Japan in the future and people who want to take a trip to Japan will find some useful, interesting information.
The site is all in English.
The design is attractive and photos are used to good effect.
There is a 'Cheat Sheet' which offers a collection of verbs brought together in a way that's easy to understand.
How to...

These are the full website contents.
Blog articles are sorted by topic, including
・News (the most recent information, or news on the writer)
・Language & Study
・Vocabulary Bank (useful Japanese vocabulary)
・Tips on Living
・Strange (strange or interesting things from Japan)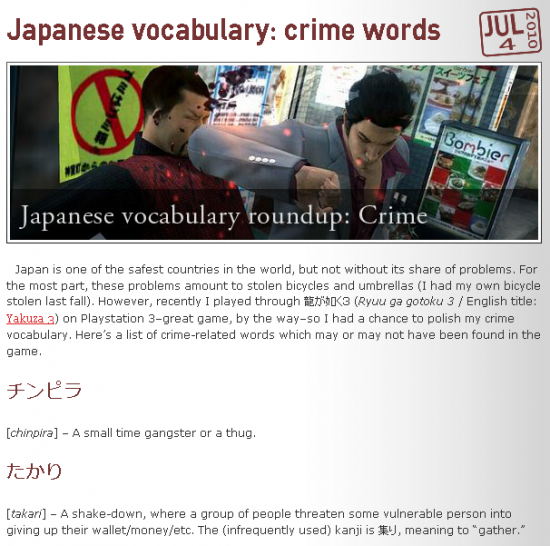 In addition to cultural information, there are also explanations about words related to the subject in question.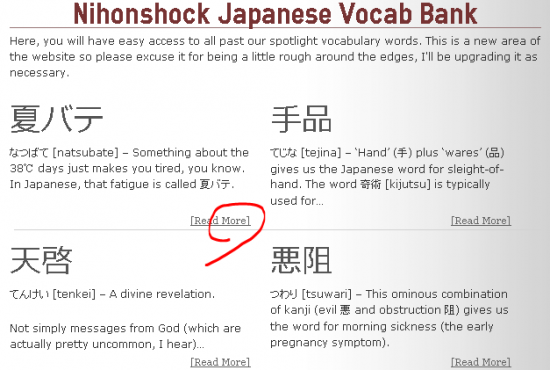 Click on 'Read more' and you can read an article in full.
In these contents you'll find lots of vocabulary introduced that 1) you don't often see in standard Japanese textbooks and that 2) helps you to understand a bit about Japanese society and culture.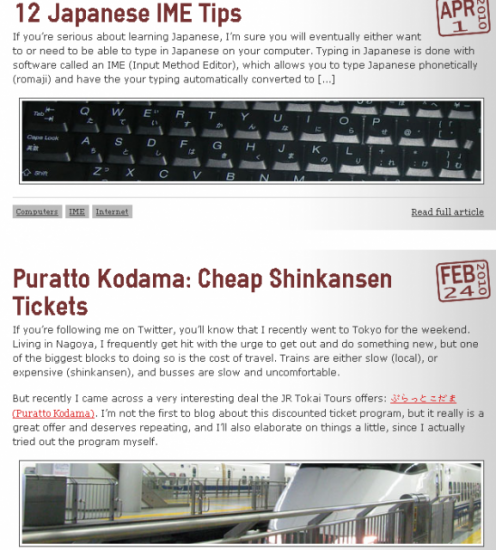 Blog articles tagged with this keyword offer useful information for Japanese learners, people taking a trip or living in Japan on topics such as how to type using Japanese characters, shinkansen (Japanese bullet train) information
and so on, as shown in the picture below.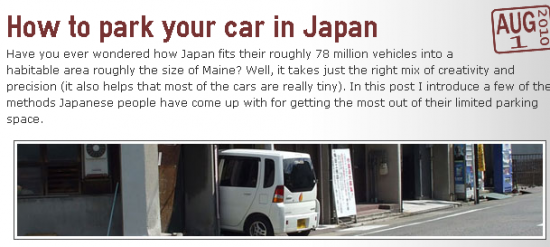 Some things that are thought of as perfectly normal in Japan might be surprising or a bit weird for those from other countries... Here you can view a number of interesting Japanese quirks from the writer's perspective.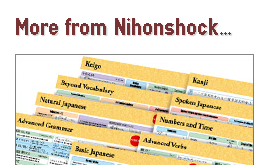 You can print this out as a PDF file.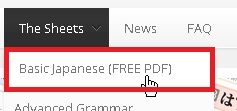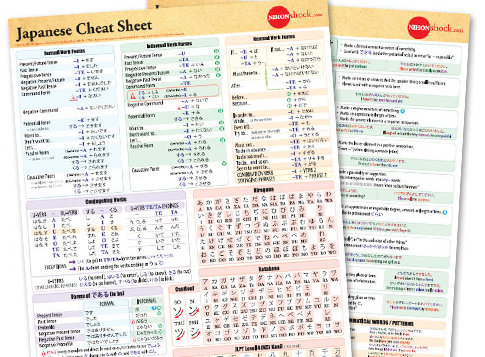 As well as a collection of verbs, information such as how verbs are inflected, a kana chart and so on is also included in compact style on a single sheet.

We think this is a great website both for those who are just starting out studying Japanese and those who know a bit about Japan already!