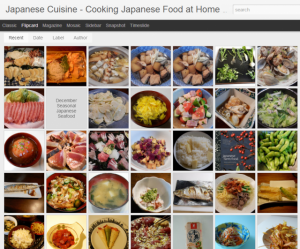 This is a blog using plenty of pictures to introduce the ingredients and preparation methods for dishes eaten in Japanese households. There are lots of seafood and vegetable dishes.
Look at photos to choose dishes.
Search from dish and ingredient names.
There are also entries giving detailed introductions to ingredients, such as types of tuna.
There are also entries about tableware and cookware.
How to...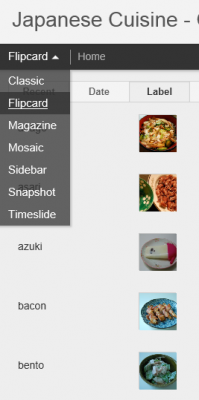 Choosing "Label" in the "Flipcard" section lets you search for dishes by ingredient or dish name.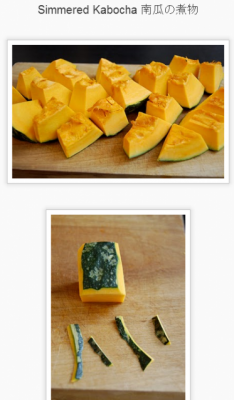 There are also recipes with pictures.