An audio-visual resource site designed by Tokyo Metropolitan University.
There is an abundance of YouTube content, useful as well for those who study alone.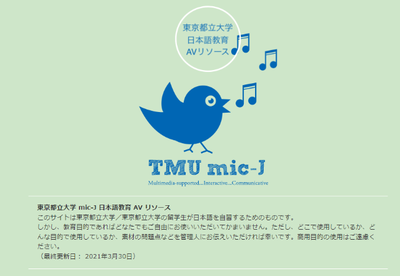 There is a wide variety of content including onomatopoeia, pronunciation, and specialized Japanese for long-term care.
You can use YouTube to study whenever you want to.
How to…
Here are the contents. Let's take a look at a few.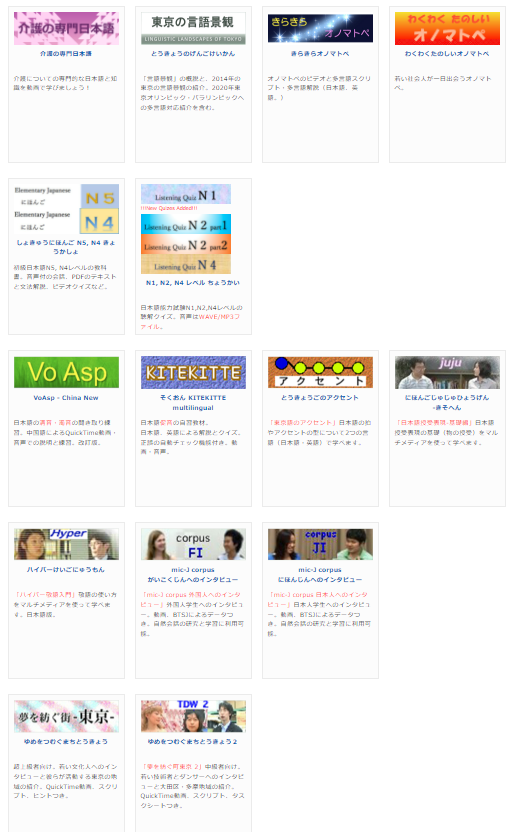 'Specialized Japanese used in long-term care'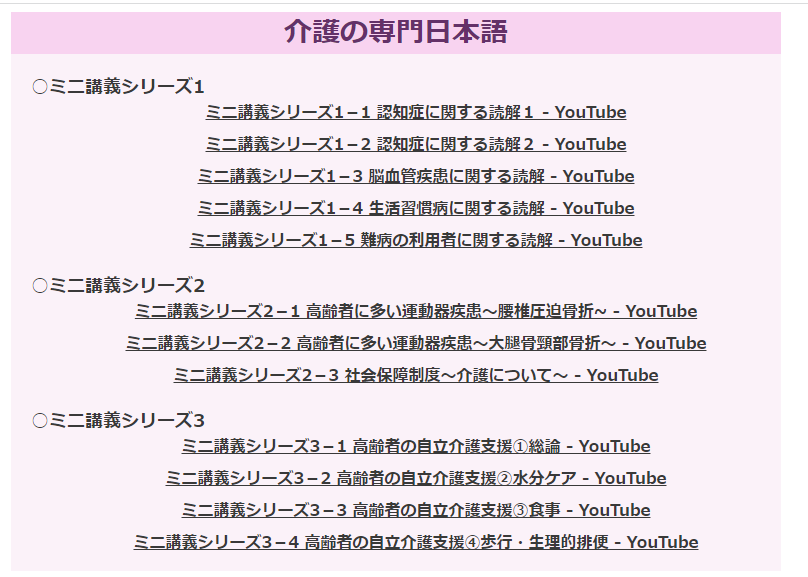 The content being talked about is displayed in Japanese captions so you can check your listening comprehension.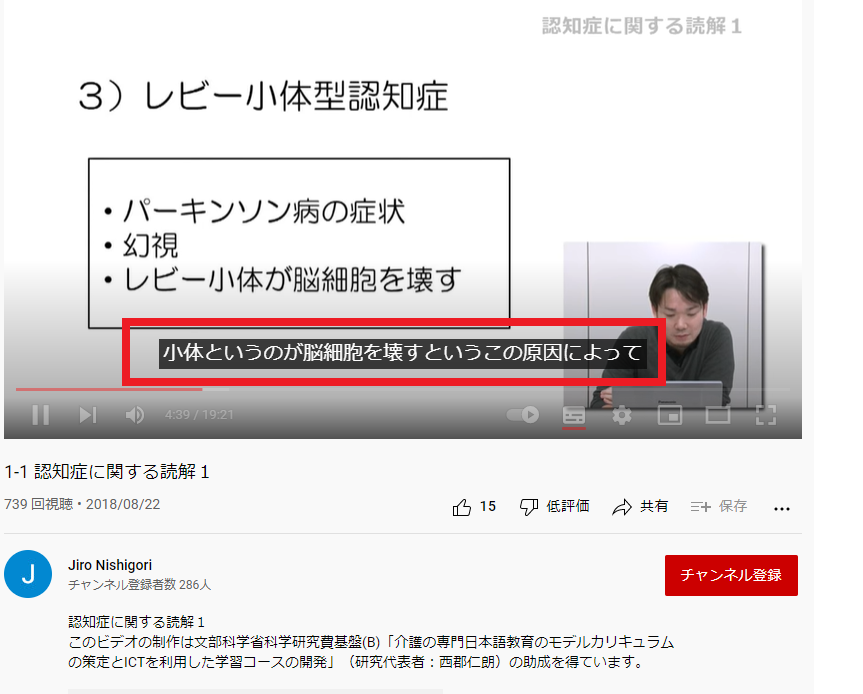 'An introduction of Tokyo's linguistic landscape'
This has an explanation of what Linguistic Landscape is, with an introduction of Tokyo's linguistic landscape in 2014.
You can watch the videos with a choice of subtitles in eight different languages.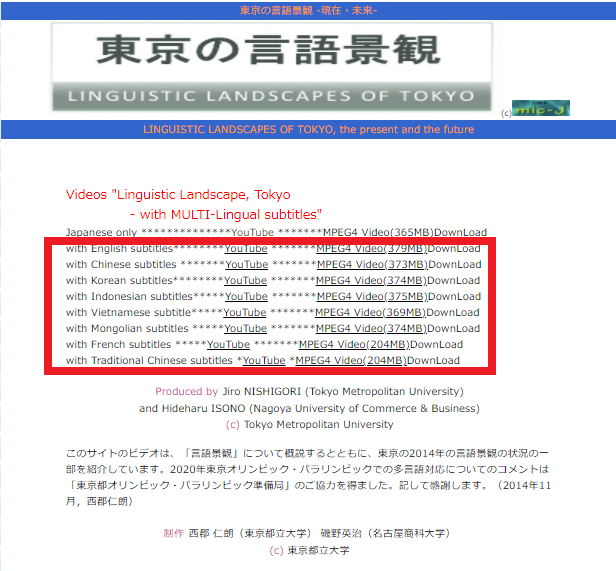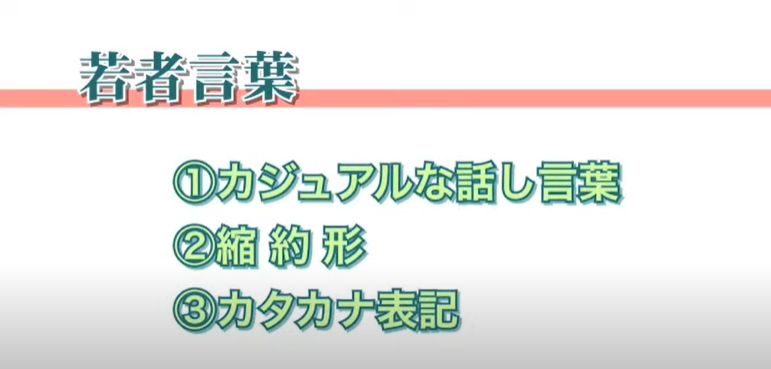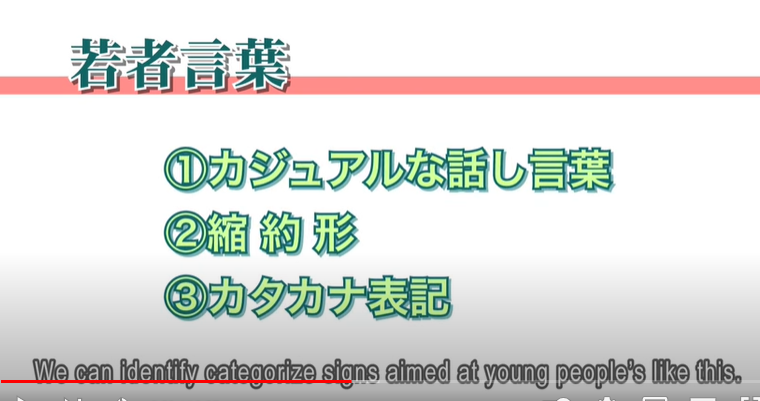 Enjoy watching Tokyo's cityscape while listening to explanations of how the linguistic landscape differs between public places, private places, and places frequented by young people.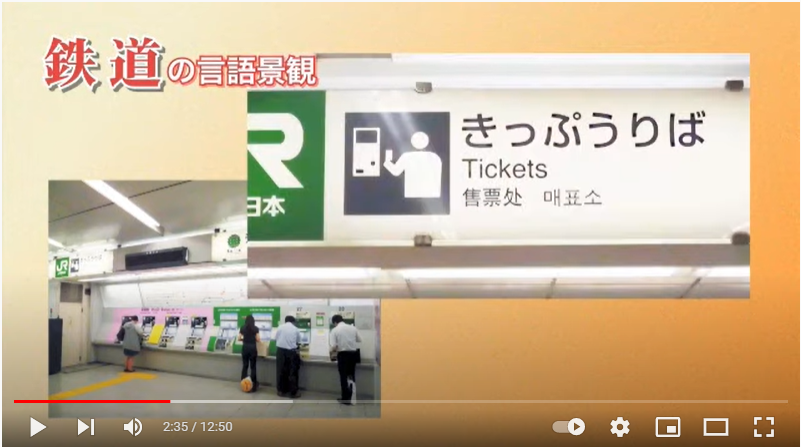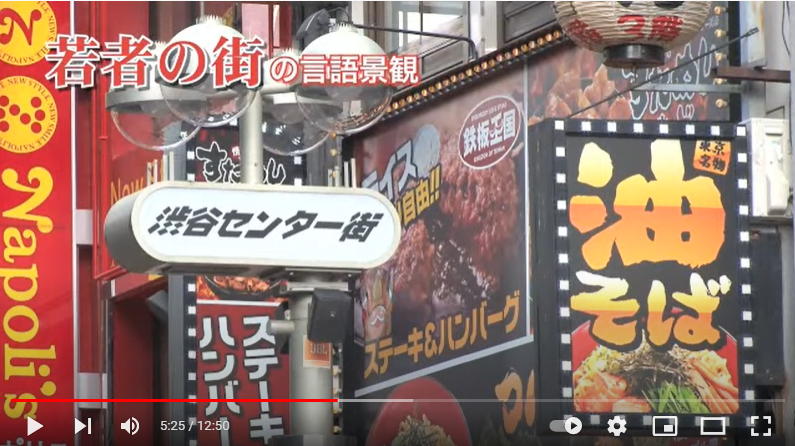 'KIRAKIRA Onomatopoeia'
Learn onomatopoeia by watching videos. You can download them, too.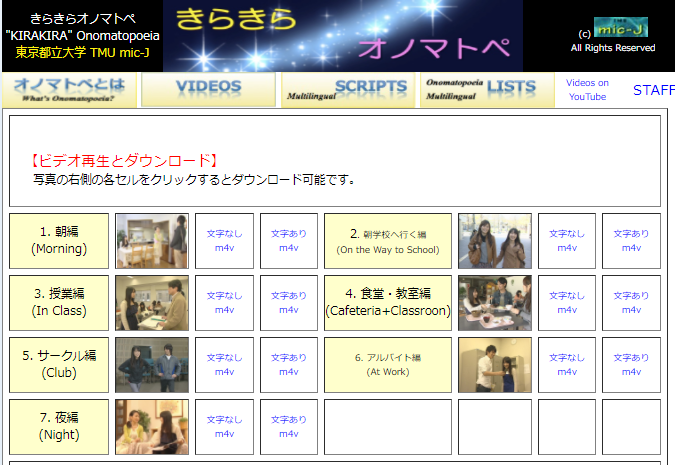 Video scripts are available in Japanese and English.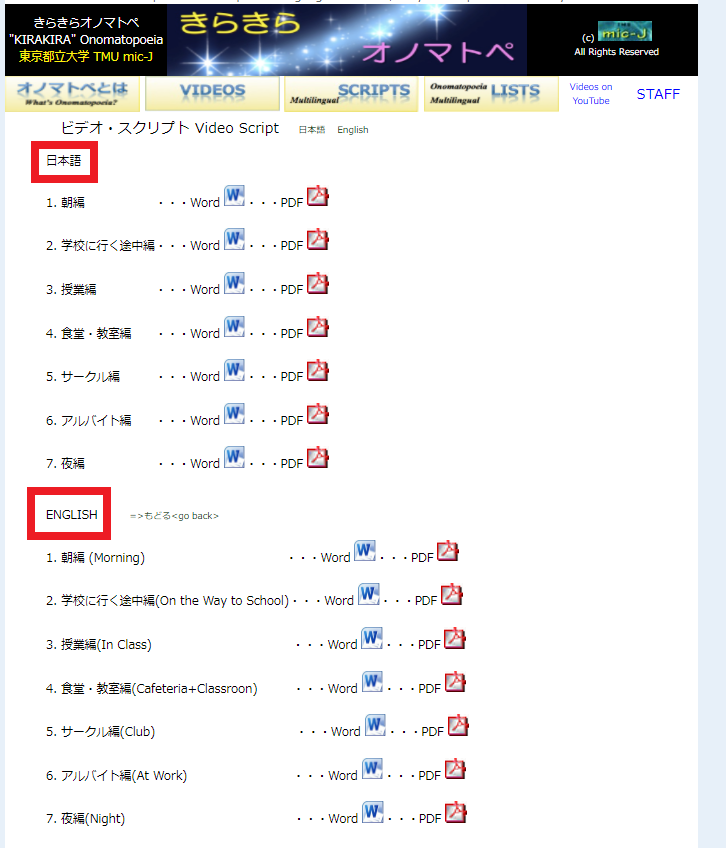 You can also find onomatopoeia listed on Excel.