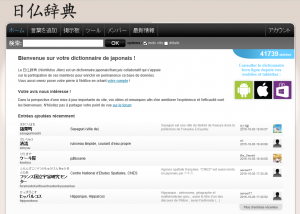 This is an online Japanese to French and French to Japanese dictonary.
You can search in Japanese(Kanji, kana, and romaji) or in French.
You can find out not only the meaning of a word, but also what part of speech or verb group it belongs to.
There is a tool to add new words and a forum as well.
How to...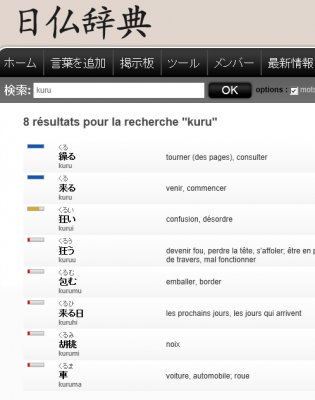 On the details screen, you can listen to the word's pronunciation and some words also have a conjugation chart.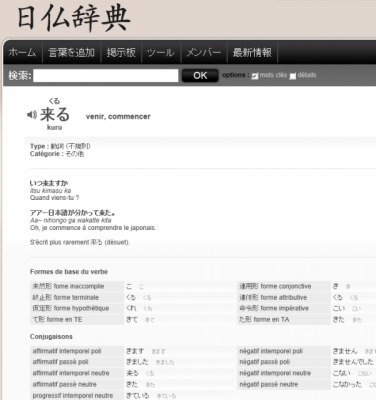 Also, you can add words that are not in the dictionary.