This is a useful web magazine for foreigners who want to know about Japan. The reports are by writers who actually go to the sites and write about what they experienced.

The site introduces Japanese cooking, alcohol, tools, art projects, buildings and more from all over Japan, including rare things.
The languages available other than Japanese and English are Korean, Chinese (Simplified and Traditional), Indonesian, Thai, Vietnamese and Spanish.
'やさしい日本語' lets you put furigana over all the kanji.
You can not only practice your reading skills, but also learn about the real Japan.
How to...
This is the 'やさしい日本語' menu.
You can find the three topics, Area・ Interest・Travel Tips in the red frame.

Categories are prepared for each topic to let you search for the information you want from different angles.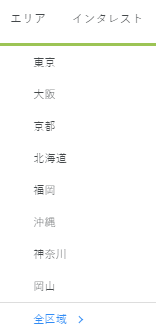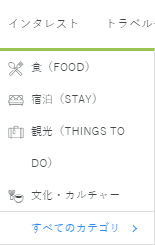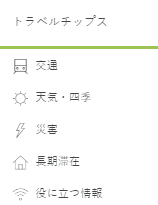 Select the display language from the pull-down menu indicated in the red frame at the bottom of the page.



You can also find special features and new articles at the end of the article.
They have a Facebook page, so by pressing "Like", you can receive info on their latest posts.
This site was introduced on our eな Information Station.