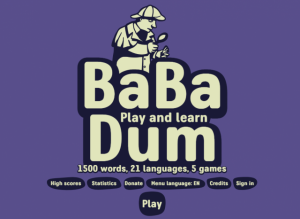 This is a quiz site for vocabulary in many different languages. The quizzes feature unique illustrations and movements and are in a game style.
You can study with 1500 vocabulary words in 5 different styles.
There are 20 languages besides Japanese to study. (English(GB・US), French, German, Greek, Italian, Lithuanian, Polish, Portuguese, Russian, Spanish, Swedish, Czech, Chinese, Hungarian, Romanian, Danish, Esperanto, Ukrainian and Northern Sami )
The menu is displayed in 23 languages. (English, French, Spanish, German, Polish, Swedish, Greek, Russian, Italian, Portuguese, Czech, Danish, Chinese, Lithuanian, Dutch, Norwegian, Afrikaans, Hungarian, Romanian, Turkish, Serbian, Finnish and Ukrainian)
You can choose the Japanese vocabulary or kana by illustrations or from audio and rearrange their order.
You can see statistics from your use of the site, such as what languages you've challenged, score, your favorite game, and more.
How to...
On the top screen, select the language you would like to display the menus in from "Menu language" then click "Play" to start.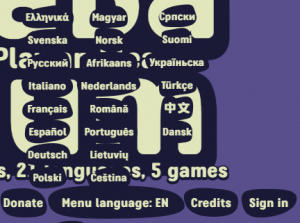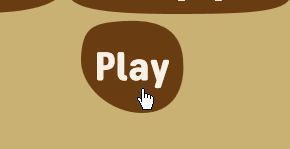 Next, select the language you would like to study.
A flag icon on the lower right of the screen displays what language you are studying. The Japanese flag means you are studying Japanese.
If you would like to select a different language, bring your cursor to the flag icon and the selectable languages are displayed.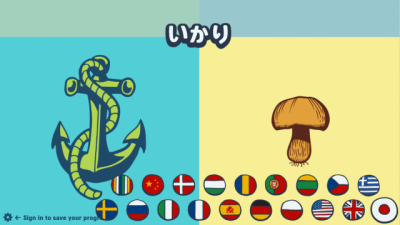 On the initial settings, the first game shown is a selection game where you select the correct illustration for the word given.
If you are correct, the score on the upper right of the screen will increase, if you are wrong, it will decrease.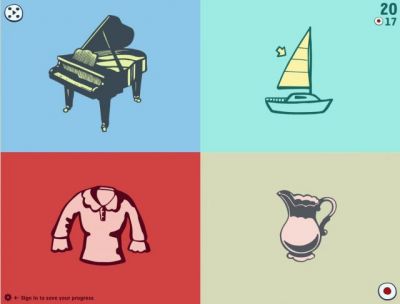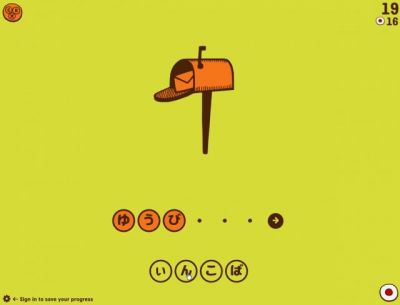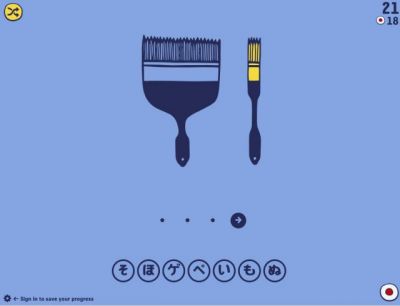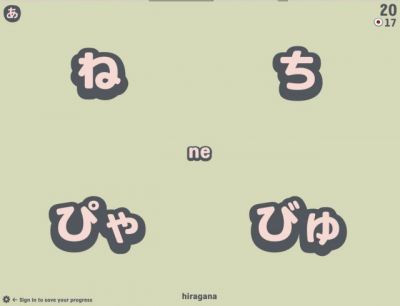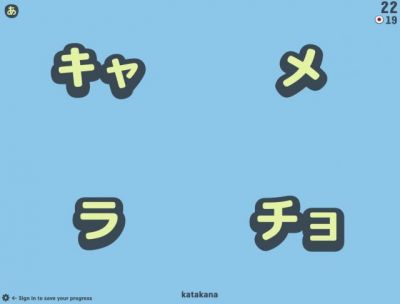 Also, in the "Statistics" screen, you can see the rankings of which games are most popular and which languages were selected.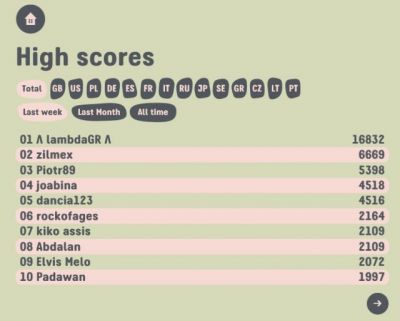 If you want your own high scores or statistics to be reflected on the charts, please sign in.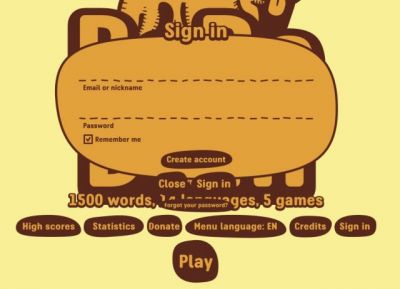 With the elaborate illustrations and special effects, varied games and simple movements, you can enjoy learning and quizzing yourself in a fun, game-like manner.