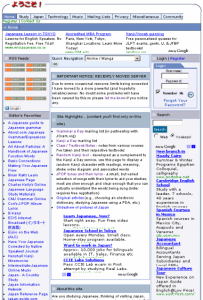 Plenty of useful websites and tools for learners of Japanese are introduced here.
In the links collection tons of sites are introduced, including those for translation tools, textbooks, grammar, JLPT practice, kanji vocabulary, blogs, community sites to connect language learners, reading comprehension materials, online lessons and more.
There are comments on the user-friendliness of each site.
Sign up for the "Grammar a Day mailing list" or the "Kanji a Day mailing list" and you'll be sent an email every day with a grammar point or kanji character to study. (Related article: New grammar and kanji sent to you each day!)
How to...
Click on the 'Study' tag and the links collection will appear.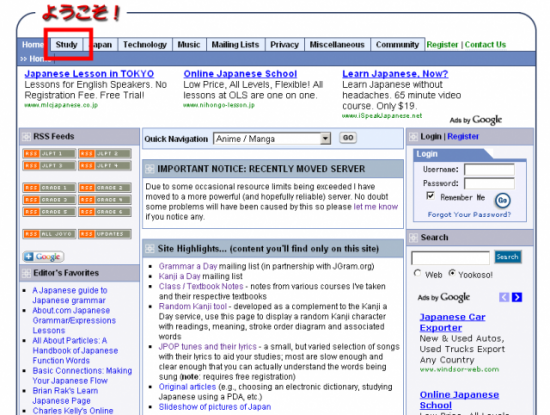 Move the cursor over a site name and you'll be shown a comment about that site.