A free textbook (ebook) issued by Fujitsu for beginners to study Japanese.
There are eight chapters in all.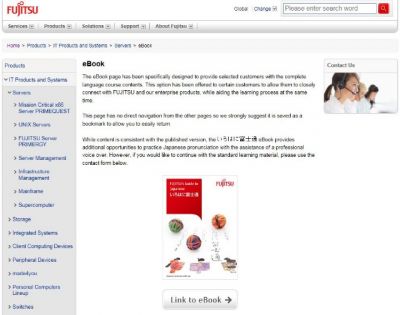 You can learn work-related Japanese.
Listen to beginner-level conversations you would hear at the workplace.
How to...
Click Link to eBook on the top page.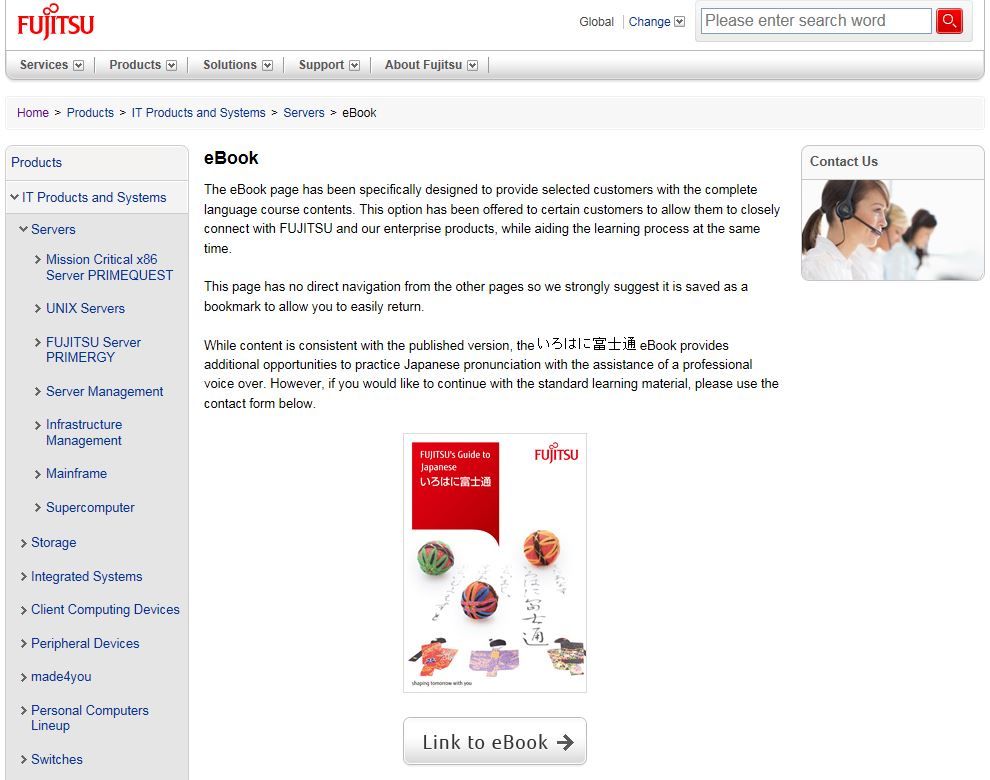 To begin, click the index on the left of the screen or click the Right button at the bottom of the page.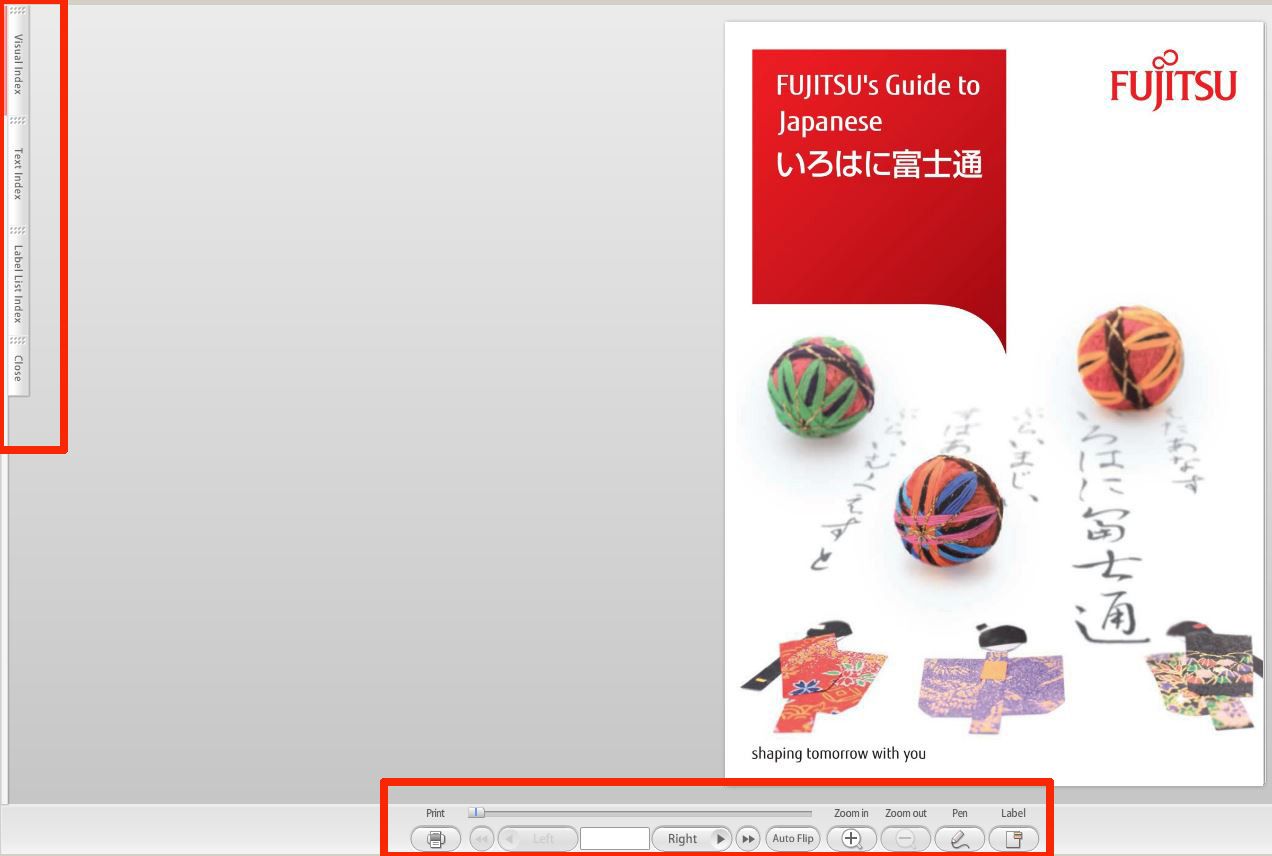 Add sticky notes using Label or memos using Pen.

This is the Text Index.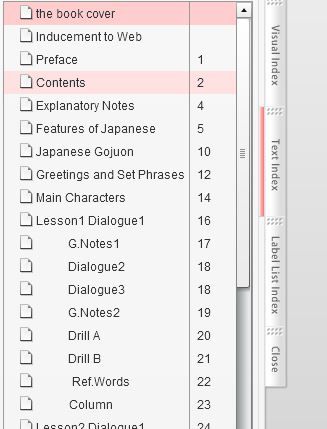 Click the speaker icon to listen to the dialogue.
Study with the written basic dialogue (in Japanese and romaji) and grammar notes.
There is a vocabulary list at the bottom of the page.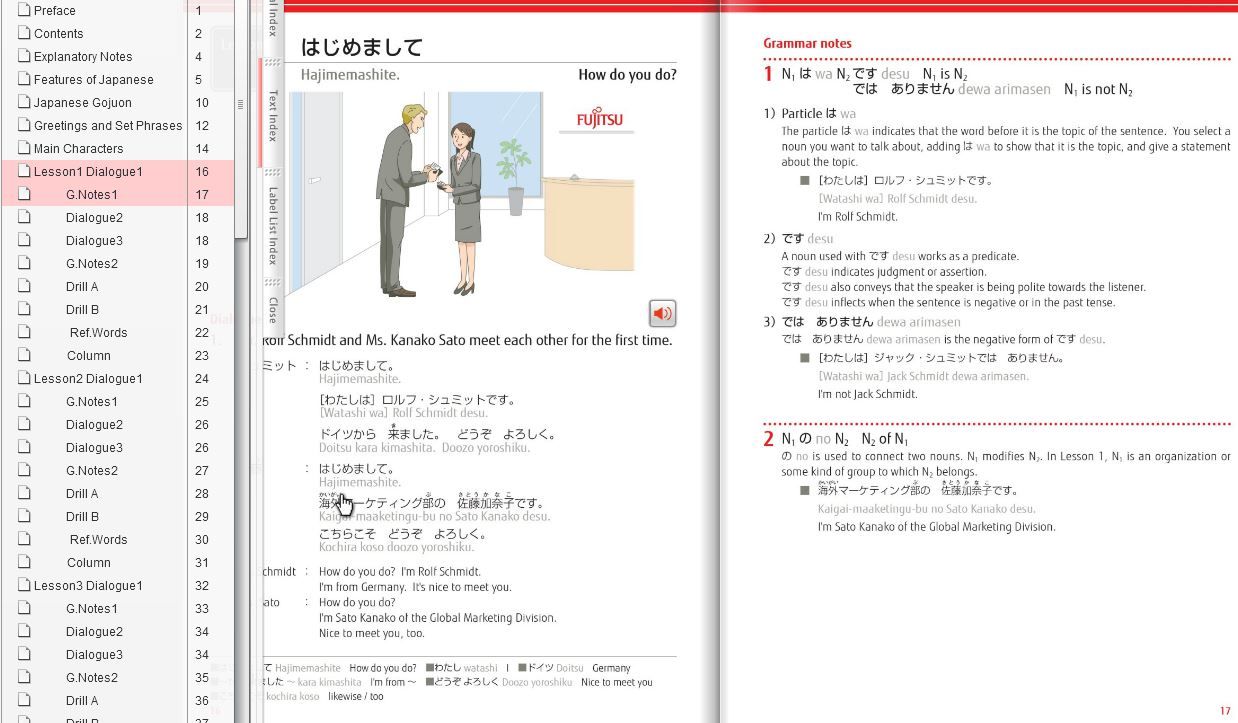 When you're finished, check your understanding on the practice page.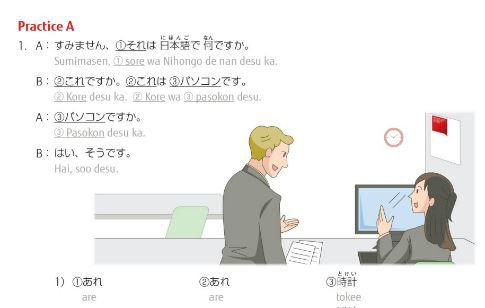 Great for learning dialogues and grammar used in company situations!
This article was written based on information sent in to the eなInformation station.