"Hirogaru, get more of Japan and Japanese" is a site for learning different things about Japan and the Japanese language through your own interests.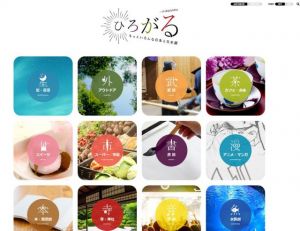 Familiarize yourself with natural Japanese and things about Japan through videos.
Practice reading lots of easy Japanese.
Listen to articles being read.
Find out which kanji are used in a particular topic and practice typing.
Find out about how Japanese people think about that topic.
Find out which words are used in that topic.
There's a Japanese page and an English page. The English page has translations for the words and kanji.
You can attach ruby (furigana).
Articles are updated.
How to...
There are 12 topics in all.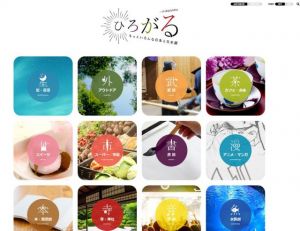 Each topic comes with: "TOP VIDEO", "ARTICLE (with video)", and "TOPIC & WATASHI". Most topics also include "KANJI (漢字)" and "SHOKU (食)" content.
You can switch between the Japanese page, English page, and with or without ruby (furigana).

The article will show you about the topic through photos and a video.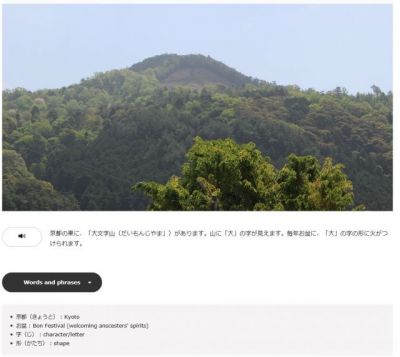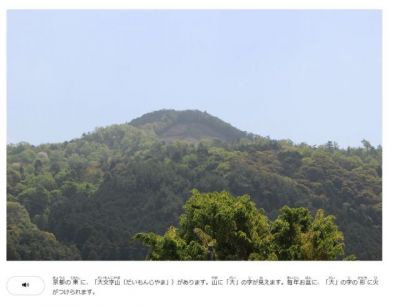 You can also listen to the article in Japanese.
Click "GOOD" whenever you find something interesting in the video and watch as you see which parts others find interesting, too.
You can only select subtitles or no subtitles on the TOP VIDEO.
In KANJI, look at the photos of the kanji used to make sure you know them or confirm what they mean on the English page.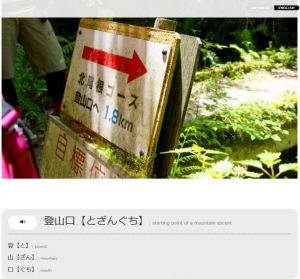 You can also type the kanji and be aware of the it by choosing the correct one.

This is the "SHOKU (food)" content.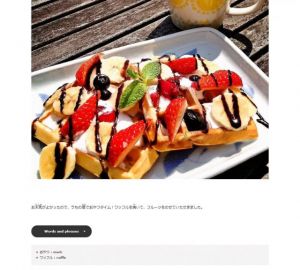 Read short, easy Japanese words and increase your vocabulary about food on the English page.

There is a comment section at the top of each topic. You can write your comments about the topic, answer the three questions, and communicate with other users.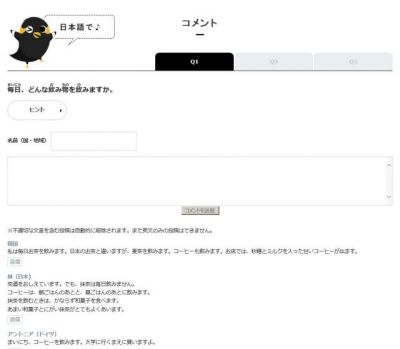 Wouldn't it be great if you could renew your interest in Japan and increase your kanji and vocabulary through all sorts of topics that you're interested in, on a site that offers and continually updates them? The Japanese you learn here will give you a feeling of actually being able to use it, and lead you to continued learning.