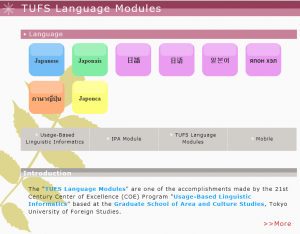 On this site you can watch videos of conversations and practise your listening, speaking and writing.
You can study the site's contents in English, French, Chinese, Korean, Mongolian, Thai and Turkish.
There are explanations on various aspects of Japanese pronunciation.
You can watch videos of conversations for 40 different situations. You can change the settings in various ways, i.e. to show the script in Japanese, in your language, just one party's speech and more.
There are 4 practice patterns for a single scene. Please choose the pattern you want to try - for example, repeating the dialogue after the speakers, role-play, quick reading of the script, writing the script etc.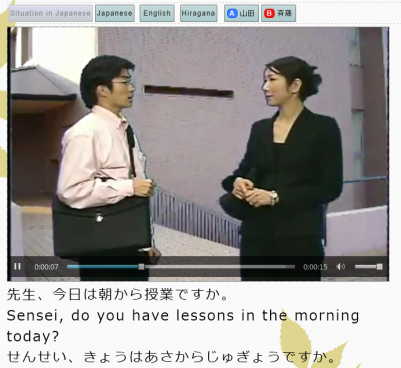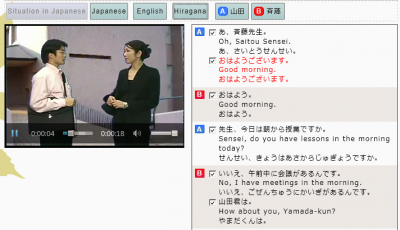 How to...
You can practise the conversation in 4 patterns.
To read an explanation of these patterns, please click 'More about modules'.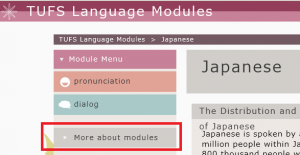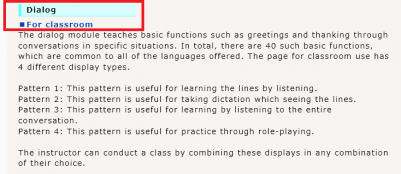 On the Japanese-display version of the site, you can download and read an explanation booklet that gives some tips on study methods and study materials.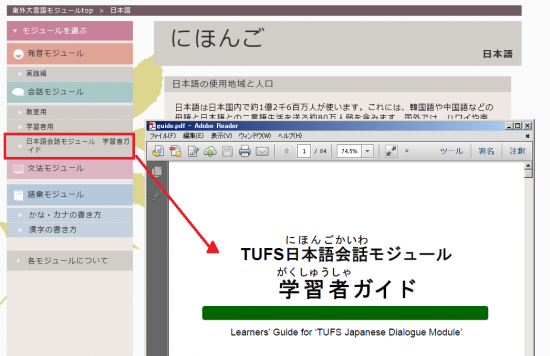 These contents are part of the Tokyo University of Foreign Studies (TUFS) Language Modules (developed as part of the 21st Century COE Program "Usage-Based Linguistic Informatics").